Secrets of a shootout
Breaking down 35 tiebreakers in Euro and World Cup history
Originally Published:
May 16, 2012
By
Roger Bennett
| ESPN The Magazine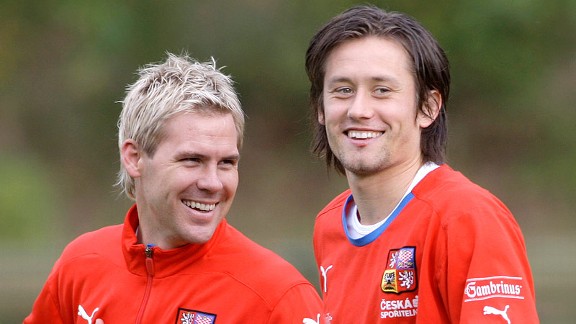 AP Photo/Petr David JosekIf you're going to bet on a team to win a shootout in Euro 2012, pick the Czech Republic.
This story appears in the May 28 World Football Issue of ESPN The Magazine. Download the original Mag story here or subscribe here!
IN TERMS OF SHEER HUMAN DRAMA, there isn't an event in sports that can rival a penalty shootout. It's soccer gone Russian roulette, with entire nations often hanging on every shot. Who knows. Euro 2012 might deliver the most agonizing one yet. So The Mag watched all 35 World Cup and Euro shootouts since the first tiebreaker in 1976 -- and plucked studies from across the pond -- to learn the tricks of sneaking it past the keeper.
TRUST YOUR AIM
No offense to keepers, but when a shooter is staring down a 24-by-8 goal from just 12 yards out, no one expects to see a save. That expectation was backed up by our study: 258 of the 343 penalty kicks (75 percent) found the back of the net. The highest rates of success were kicks aimed to the top right (21 of 23) and straight down the middle (19 of 23).
BUT PICK YOUR SPOTS
Shooters aimed bottom left (18.7 percent) and bottom right (16.6 percent) most often, but converted just 73 percent of these kicks combined.
To read more about how to sneak a kick past the goalie in a shootout, you must be an ESPN Insider.
Insider
ESPN The Magazine: May 28, 2012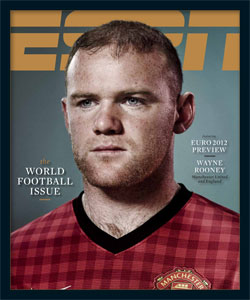 FEATURES IN THE WORLD FOOTBALL ISSUE

COLUMNS

MORE FROM THE WORLD FOOTBALL ISSUE
MOST SENT STORIES ON ESPN.COM