Where Bayern Munich gets beat
A look at vulnerabilities and which domestic, Euro opponents can exploit them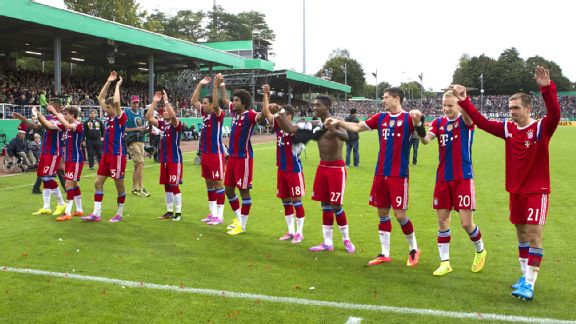 AP Photo/Joerg SarbachIs Bayern Munich's streak of trophy success in jeopardy this season?
Bayern Munich has been a dominant force in German football for decades and in particular over the last two seasons when the club followed up a treble-winning campaign in 2012-13 by wrapping up the 2013-14 Bundesliga title with seven games to spare.
Remarkably, this recent dominance has come under two different managers, as legendary coach Jupp Heyneckes was supplanted last summer by former Barcelona manager Pep Guardiola. Now in his second season, Guardiola is looking to not only provide a third consecutive Bundesliga title for the club, but also replicate the historic 2012-13 season that many of his current players had a major role in creating.
While Bayern returns much of its roster and remains a favorite in both domestic and European competitions this season, the team is not without its vulnerabilities, including a couple that emerged last season and another that recently surfaced as a result of losing key players to injuries and the transfer market.
Here's a look at how Bayern can be beaten this season and which domestic and European opponents pose particular threats to capitalize on the Bavarian giant's few flaws.
To see the full analysis on Bayern's vulnerabilities and which teams in the Bundesliga and Europe can exploit them, sign up for Insider today.
Insider
Joined ESPN in 2013 as a soccer Insider
Worked previously at NBC, Major League Soccer and Opta (UK)
Played college soccer at Princeton and professionally for the New England Revolution and Santo Andre, a second-division club in Brazil
Soccer on ESPN Insider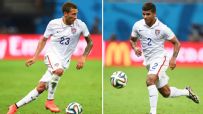 Adrian Melville weighs in on the best position fits for five key U.S. players whose roles are in flux, including Michael Bradley and DeAndre Yedlin.
MOST SENT STORIES ON ESPN.COM