Chelsea are team to beat in Prem
Offseason additions make Blues favorites to finish top of the table in 2014-15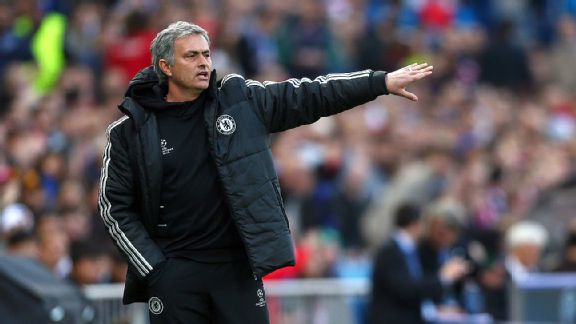 Paul Gilham/Getty ImagesJose Mourinho made several roster upgrades that position Chelsea as the Prem front-runner.
When Chelsea re-introduced manager Jose Mourinho to the club last season, the implied goal was to improve a team that had stalled on their potential in the 2012-13 campaign -- when they finished 14 points from the top of the table -- and bring the club back to the status of true Premier League title contender.
Mourinho achieved this goal, and though he didn't bring any trophies to Stamford Bridge in 2013-14, Chelsea finished just four points back from the Premier League title while also reaching the semifinals of the UEFA Champions League. Mourinho made tactical adjustments and shifted personnel in order to remain competitive, and while the result was not always aesthetically pleasing, Chelsea stood out as an organized defensive unit capable of striking quickly through counterattacking opportunities.
Now entering his second season as manager, Mourinho has made significant upgrades to Chelsea's defense and attack in the summer transfer window, and these moves have put the club in prime position to win the Premier League title.
Here's a look why Chelsea's additions will likely push the Blues past Manchester City and other contenders to the top of the Prem table.
More power in the attack
Chelsea's lack of firepower in the attack made the team a punch line at times during the 2013-14 Premier League season, as the forward group of Fernando Torres, Demba Ba and Samuel Eto'o simply didn't intimidate opponents. However, the signing of Diego Costa has changed the perception of Chelsea's attack, and the striker arrives from Atletico Madrid having scored as many goals last season as Chelsea's combined strike force of Eto'o, Torres, Ba and Andre Schurrle.

ESPN Stats & InformationChart of Diego Costa's shots (blue dots) and goals (soccer balls) in 2013-14 La Liga season, left, and those for Chelsea's forwards in 2013-14 Premier League season, right.
To see Adrian Melville's piece on why Chelsea are the Premier League title favorites this season, sign up for Insider today.
Insider
Joined ESPN in 2013 as a soccer Insider
Worked previously at NBC, Major League Soccer and Opta (UK)
Played college soccer at Princeton and professionally for the New England Revolution and Santo Andre, a second-division club in Brazil
Soccer on ESPN Insider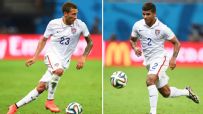 Adrian Melville weighs in on the best position fits for five key U.S. players whose roles are in flux, including Michael Bradley and DeAndre Yedlin.
MOST SENT STORIES ON ESPN.COM