Ranking MLS among top leagues
Putting U.S. league's talent, competition level and perception in global context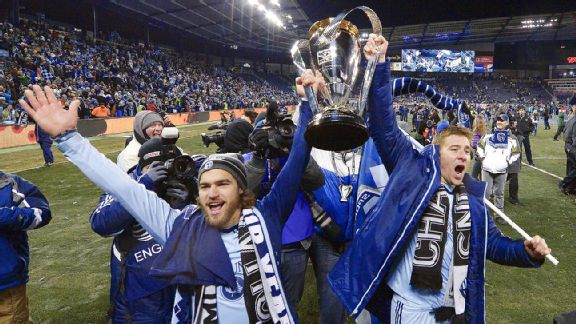 John Sleezer/Kansas City Star/Getty ImagesMLS' popularity is at an all-time high. But how does the league compare on a global level?
Major League Soccer is in its 19th season as the topflight professional league in the U.S. and has established itself as the primary driver of player development within the growing soccer country. While it is impossible to deny the impact the league has had on American soccer development, it remains difficult to judge where MLS stands compared to the other top domestic leagues as, per MLS commissioner Don Garber, it strives to be one of the best in the world by 2022.
There are coefficients and other ways to compare the strength of each league around the world, but there are simply too many subjective factors and not enough meaningful intercontinental competitions to create an accurate assessment. The results that are often used to calculate these worldwide rankings do not account for circumstances such as game intensity and lineup strength when teams play outside of their domestic league, and even within a league the disparity that exists from the top team to the bottom one is inexact. Meanwhile, the geographical isolation of the United States makes it difficult for MLS to gauge itself against high-level European competition.
To get a better sense of how MLS compares to top leagues around the world, I spoke with media analysts, former MLS players and coaches, and European club officials to get their thoughts. Here's a general look at the current state of MLS from a perception, talent and competition standpoint, followed by my take on where it ranks among global leagues.
Industry perception
The consensus among people I polled and talked to is that, while MLS is certainly a top-15 league in the world, it is hard to classify it in the top 10. Of the group that I polled, ESPN analyst Alexi Lalas was the only person who put MLS in his top 10, stating plainly, "It's our league. We built it. I love it. Warts and all."
This is undeniably due to the fact that MLS is governed by a set of rules that are fitting for a young league in need of stability. Unlike many leagues around the world, MLS has a playoff system that qualifies 10 of the league's 19 teams into the postseason. The league also has a stringent salary budget of $3.1 million per team, which comes to less than half the average salary of an individual player from major clubs like Barcelona, Real Madrid and Chelsea. Further, the amount of travel in MLS serves as a detriment to the quality of the league -- as the 19 teams are separated by four time zones and more than 2,600 miles -- and the distance can wear on the legs of MLS players over the summer months.
To read Adrian Melville's full piece on how MLS stacks up to top leagues from a perception, talent and competition standpoint, sign up for Insider today.
Insider
Joined ESPN in 2013 as a soccer Insider
Worked previously at NBC, Major League Soccer and Opta (UK)
Played college soccer at Princeton and professionally for the New England Revolution and Santo Andre, a second-division club in Brazil
Soccer on ESPN Insider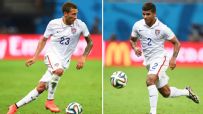 Adrian Melville weighs in on the best position fits for five key U.S. players whose roles are in flux, including Michael Bradley and DeAndre Yedlin.
MOST SENT STORIES ON ESPN.COM