Fixing five of Europe's top teams
How Juventus, Manchester City, others can fill biggest holes via transfers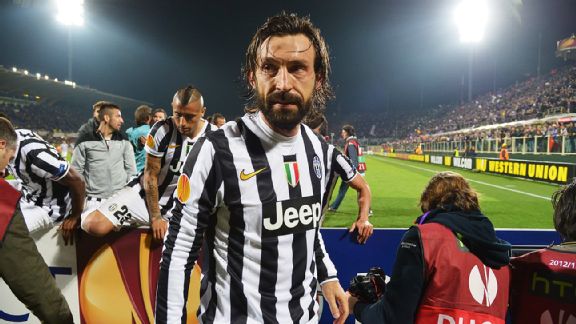 Vincenzo PINTO/AFP/Getty ImagesAndrea Pirlo needs more help in the midfield for Juventus.
After a flurry of early activity in the transfer window, teams are looking into more specific needs as they prepare for the 2014-15 European season. In some cases, these needs require a major purchase to overhaul a particular position, while others require more subtle acquisitions to strengthen the overall depth of the club.
These needs are compounded by the aftermath of the World Cup, which provides a shorter-than-usual turnaround into the European season.
With the club season just weeks away, here is a look at a major need -- and potential transfer solution -- for five of Europe's top teams.
---
Juventus
Need: Holding midfield
Potential solution: Javi Martinez
Juventus is in a vulnerable position after losing manager Antonio Conte in the middle of the summer, and new manager Massimiliano Allegri is now scrambling to get acquainted with the team as it looks to defend the Serie A title.
The team has not been clear on whether it will sell either Arturo Vidal or Paul Pogba, and the indecision on both players is the biggest concern at the moment. Vidal and Pogba are not only gifted individuals who can defend and create attacking chances from midfield, but they also provide vital support for Juventus playmaker Andrea Pirlo in his free-ranging attacking role.
To read Adrian Melville's full piece on the biggest holes for European contenders and how they can fill them via transfers, sign up for Insider today.
Insider
Joined ESPN in 2013 as a soccer Insider
Worked previously at NBC, Major League Soccer and Opta (UK)
Played college soccer at Princeton and professionally for the New England Revolution and Santo Andre, a second-division club in Brazil
Soccer on ESPN Insider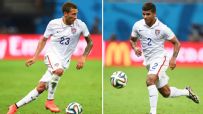 Adrian Melville weighs in on the best position fits for five key U.S. players whose roles are in flux, including Michael Bradley and DeAndre Yedlin.
MOST SENT STORIES ON ESPN.COM