Best XI of the 2014 World Cup
Lionel Messi, Tim Howard among the tourney's best players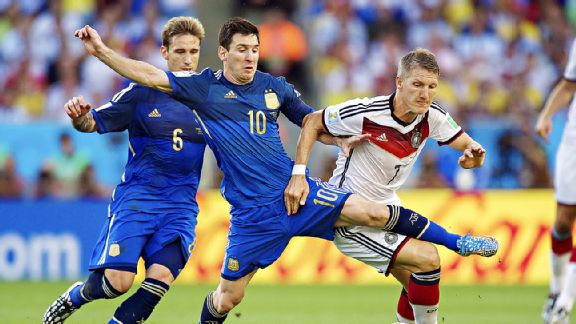 Getty ImagesLionel Messi had four goals in the group stage but none in the knockout round.
The 2014 World Cup will be remembered as one of the best ever, not only because of the competitive games and spirited team performances but also because of the great individual performances we saw at every stage of the tournament. These performances suggest a bright future for the upcoming four-year cycle of world football, as the talent pool of world-class players appears to be more diverse than ever and more intent than ever on bringing the game to new heights.
Based solely on their World Cup performance and ability to fit in my 3-5-2 formation, here is my best XI for the tournament.
Goalkeeper -- Tim Howard, United States
Despite playing only four games, Howard was the busiest goalkeeper in the tournament and led all players at that position with 27 saves. His performance against Belgium was the highlight, as he had to dive for 13 of the 15 saves he made, and in general his ability to communicate with defenders and organize a team under long spells of defensive pressure were invaluable to the Americans' advancing out of a difficult Group G.
Central defender -- Ron Vlaar, Netherlands
A handful of teams experimented with using three defenders in this tournament. Vlaar was the biggest factor in this tactical formation working so well for the Netherlands.
To read Adrian Melville's picks for the best 11 players from the World Cup, sign up for Insider today.
Insider
Joined ESPN in 2013 as a soccer Insider
Worked previously at NBC, Major League Soccer and Opta (UK)
Played college soccer at Princeton and professionally for the New England Revolution and Santo Andre, a second-division club in Brazil
Soccer on ESPN Insider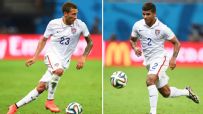 Adrian Melville weighs in on the best position fits for five key U.S. players whose roles are in flux, including Michael Bradley and DeAndre Yedlin.
MOST SENT STORIES ON ESPN.COM