Ranking all 92 semifinal players
Lionel Messi tops list of every player in 2014 World Cup final four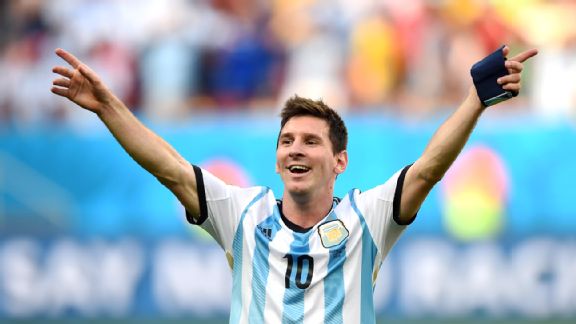 Mike Hewitt/Getty ImagesLionel Messi has been fantastic at the 2014 World Cup for Argentina.
Only four teams remain in the World Cup, all of them known for having a wealth of individual talent on a consistent basis.
While the outcomes of the semifinals and final will deal more with matchups and tactical adjustments, this ranking of every player on the remaining World Cup teams is based on individual talent from both a club and country perspective and hints at how certain players' talents are either emboldened or marginalized by having to acclimate to a different set of teammates for such a short window of time.
Here is a ranking of the 92 players on the semifinal World Cup teams:
1. Lionel Messi (Team: Argentina, Age: 27, Position: midfield) -- Messi is a significant threat to do damage in a number of ways, and any time he is running at defenders, there is a high probability that it will result in a scoring chance. The midfielder ranked second in La Liga with 28 goals in 2013-14 and leads the World Cup in take-ons (defined as a play in which the player controlling the ball tries to beat a defender) and chances created.
To see the rest of the ranking of the remaining World Cup players, and for all of Insider's World Cup content, you must be an ESPN Insider.
Insider
Joined ESPN in 2013 as a soccer Insider
Worked previously at NBC, Major League Soccer and Opta (UK)
Played college soccer at Princeton and professionally for the New England Revolution and Santo Andre, a second-division club in Brazil
Soccer on ESPN Insider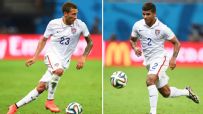 Adrian Melville weighs in on the best position fits for five key U.S. players whose roles are in flux, including Michael Bradley and DeAndre Yedlin.
MOST SENT STORIES ON ESPN.COM