Commentary
Projecting the Euro 2012 field
Who will join Poland and Ukraine in next summer's tournament?
Updated:
September 1, 2011, 10:16 AM ET
By
Voros McCracken
| ESPN Insider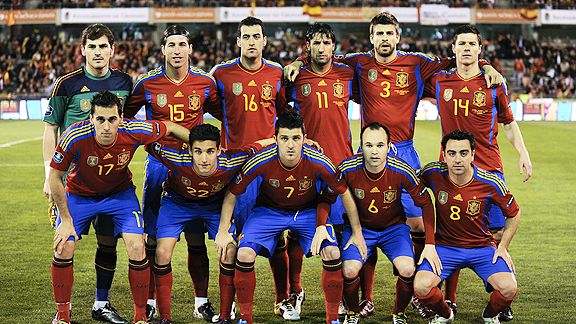 David Ramos/Getty ImagesYou're pretty much guaranteed to see Spain in Euro 2012. After that, it gets interesting.
On June 8, the second most prestigious international football tournament will begin in Warsaw, Poland. The UEFA European Football Championships happen every four years and in 2012 the tournament will take place in Poland and Ukraine, the latter marking that country's first appearance in this tournament. The other 14 teams are decided through an extensive qualifying process that completes at the end of this year. That process is already more than halfway completed, but it starts back up again on Friday, and there's still lots of twists and turns left in the tale. (For a look at the current table, click here.)
For years I have been creating rankings of national football teams based on past performance, and then using those rankings to predict future results. What I can do with these ratings is predict the outcome of future qualification matches, and run lots of simulations to get an idea of how often teams will qualify for various tournaments such as the World Cup and the European Championships. And once again that's what I've done for qualifying for next year's Euros.
Who's in?
To see the full you team's chances of qualifying for Euro 2012, become an ESPN Insider today!
Insider
MOST SENT STORIES ON ESPN.COM