Commentary
The truth about EPL relegation
Newly-promoted clubs should not get to comfortable in the Premier League
Updated:
August 12, 2011, 9:21 AM ET
By
Voros McCracken
| ESPN Insider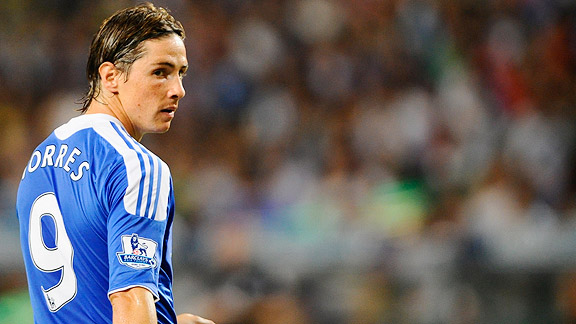 Victor Fraile/Getty ImagesFernando Torres and Chelsea don't live with the same worries of relegation as borderline clubs do.
Congratulations to Queens Park Rangers, Norwich City and Swansea City for their promotion to the English Premiership. Now comes the hard part: staying there.
Few things in all of sports can compare to the feeling of seeing your club promoted to the top league in the world. It's the dreamiest of dreams for every small club around the world: "One day we'll reach the top and play against the best of the best." For those who do make it, the euphoria soon fades as the reality of the struggle that's ahead of them begins to take shape. The Yin and Yang of English football is that ultimate joy often precedes ultimate sorrow.
Since the 1996-97 season, 21 of the 45 newly promoted teams have been immediately relegated the next season, and many others would be relegated in the years soon after.
So-called "yo-yo clubs" like Sunderland and West Bromwich Albion have spent the bulk of this time bouncing back and forth between the top two leagues in English football; too good for one league, often not good enough for the other. Clubs like Fulham, Blackburn, Bolton and Manchester City, who have stayed up for over a decade now, are the exception (and Fulham and Bolton have rarely felt safe during this time).
One of the more interesting examples of the highs and lows of promotion and relegation is Ipswich Town from 1999-2002. In the first of these three seasons, Ipswich finished 3rd in the old 1st Division (now the Championship) and then won the playoff final to win promotion to the Premiership. Amazingly, Ipswich soared in its first year in the Premiership, finishing 5th with 66 points (both the highest totals for any newly promoted team over this time period) and just missed out on a Champions League spot in Europe. Surely this was a promoted team with real staying power, right?
Through 18 games of the following season, Ipswich recorded only a single win, and while their form eventually improved, it ultimately wasn't enough and back down they went. Financial problems and administration soon followed, and they have yet to return.
The current Wigan side represents the flipside of this coin.
To read more about the nuances of relegation, and the odds an elite club could find itself in danger, you must be an ESPN Insider.
Insider
Insider Soccer Content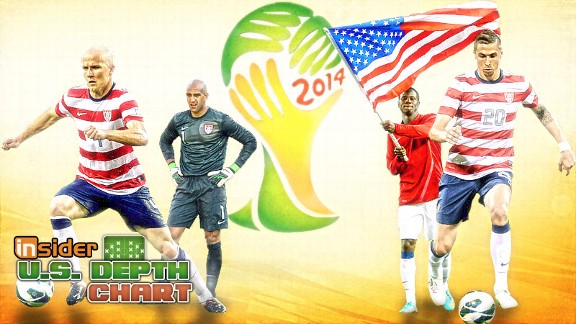 Latest content
Feb. 1:
USMNT: January transfer impact
Jan. 31:
USMNT: Shea's big chance at Stoke
Jan. 31:
El Tri: Youth report card from friendly
Jan. 30:
USMNT: How U.S. can fix its defense
Jan. 29:
El Tri: Who should be Mexico's keeper?
Jan. 28:
USMNT: Projecting U.S. WC lineup
Jan. 25:
USMNT: Josh Gatt's promising future
Jan. 24:
USMNT: Omar Gonzalez's big chance
Jan. 24:
El Tri: Carlos Vela's murky El Tri future
Jan. 23:
El Tri: Depth Chart 1.0
Jan. 23:
USMNT: Nick Rimando's important role
Jan. 22:
El Tri: Jorge Enriquez on Mexico future
Jan. 21:
Latham: Top 25 U.S. U-21 prospects
Jan. 21:
USMNT: Jozy Altidore on the rise
Jan. 18:
USMNT: Jones on his U.S. future
Jan. 17:
USMNT: Depth Chart 1.0
Jan. 17:
USMNT: Breakout players for 2013
Jan. 16:
USMNT: Where does Holden fit in?
Jan. 14:
USMNT: Hot List: Agudelo's big chance
Jan. 9:
USMNT: Can Wondolowski produce?
Jan. 8:
El Tri: WC chances for four veterans
Jan. 7:
USMNT: Stock watch
Jan. 6:
USMNT: Jan. camp surprises
Jan. 3:
El Tri: A wish list for 2013
Jan. 2:
USMNT: A wish list for 2013
Dec. 31:
USMNT: 2012 USMNT awards
Dec. 28:
USMNT: Top 5 moments of 2012
Dec. 27:
El Tri: Top moments of 2012
Dec. 26:
USMNT: Top transfer rumors
Dec. 21:
USMNT: Players who missed Top 25
Dec. 20:
El Tri: 2012 year-end awards
Dec. 19:
Top 25 American players
Dec. 19:
USMNT: Bradley is Yanks' best player
Dec. 18:
El Tri: Players who may transfer to Europe
Dec. 13:
Larcada: Projecting the UCL draw
Dec. 11:
El Tri: Top 25 U-21 prospects
Dec. 10:
USMNT: Young prospects on the rise
Dec. 5:
USMNT: Matt Besler's chances
Dec. 4:
El Tri: Players who struggled in Liga MX
Dec. 3:
USMNT: U-17s impressive in Nike Friendlies
Nov. 28:
USMNT: Would Aron Johannsson help?
Nov. 27:
El Tri: Standouts in Liga MX
Nov. 26:
USMNT: MLS' development problem
Nov. 21:
USMNT: Things to be thankful for
Nov. 20:
El Tri: Mexico's tough '13 schedule
Nov. 15:
El Tri: Brazil Board 2.0
Nov. 14:
USMNT: Russia friendly takeaways
Nov. 13:
El Tri: U-17s retain lofy status
Nov. 8:
Larcada: Ranking Europe's top teams
Nov. 6:
El Tri: High hopes for U-20s
Nov. 5:
USMNT: Qualifying challenges for U-20s
Oct. 30:
How would Mexico fare in CONMEBOL?
Oct. 29:
USMNT: Potential solutions at winger
Oct. 25:
Projecting U.S. 2014 World Cup roster
Oct. 24:
USMNT: Ranking CONCACAF Hex teams
Oct. 24:
El Tri: Mexico is top Hexagonal team
Oct. 23:
What USMNT looks like minus Donovan
ESSENTIAL LINKS
MOST SENT STORIES ON ESPN.COM