Commentary
Barca will win Champions League final
Even without home-field advantage, Barcelona should beat Man U
Originally Published:
May 26, 2011
By
Albert Larcada
| ESPN Stats & Information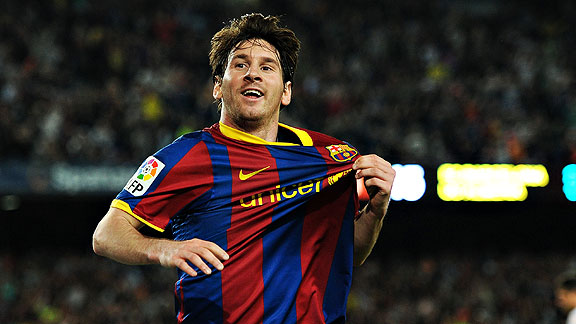 Jasper Juinen/Getty ImagesIt should be a good match against Manchester United, but look for Messi and Barca to win.
The closing match on the European schedule will be played Saturday night in London, as Spanish champions Barcelona will play English winners Manchester United in the Champions League final. This is a rematch of the 2009 final in Rome, where Barca defeated United 2-0.
There are many similarities between this match and the one played two years ago. For one, the managers and overall style of play have remained constant for both teams. Barcelona is still a "pass first, pass second, pass third and then maybe take a shot" squad. It led the Champions League this season, completing a staggering 8.2 passes per minute. Bayern Munich was second, completing 6.2 passes per minute.
United, on the other hand, likes to cross the ball into the attacking area as quickly and as often as possible. It leads the Champions League with 18.8 aerial challenges per 90 minutes in the final third.
Another similarity is the players. Ten of the 11 United starters from the 2009 match are still on the roster -- only Cristiano Ronaldo has left. Seven of the 11 Barca starters are also still around, along with the two subs from that match.
One thing that won't be the same, though, is the atmosphere at the venue. United will have the benefit of playing in its home country this time around, and home-country squads are 2-0 in Champions League finals.
United has the equivalent of the home-continent advantage countries receive for the World Cup. On an international level, this advantage is quite large. As an example, a European team has won 10 of the 11 World Cups played in Europe, but until Spain's triumph last year in South Africa, Europe was 0-for-8 in World Cups outside of its continent. A similar phenomenon may be in play on the club level as well.
To read more of the preview of the Champions League final, plus why Barcelona will win the game, you must be an ESPN Insider.
Insider
ESPN Insider
Albert Larcada is an Analytics Specialist in ESPN's Stats & Information group. Among other analytics projects, he maintains, advances and writes about ESPN's Soccer Power Index (SPI) algorithm.
Insider Soccer Content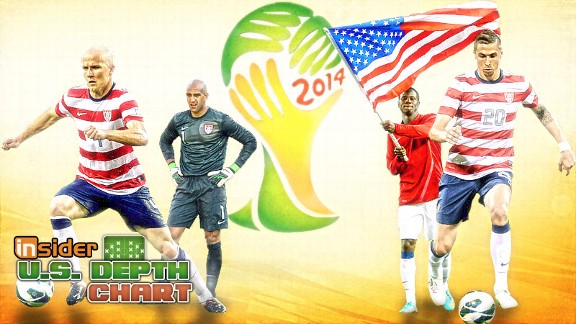 Latest content
Feb. 1:
USMNT: January transfer impact
Jan. 31:
USMNT: Shea's big chance at Stoke
Jan. 31:
El Tri: Youth report card from friendly
Jan. 30:
USMNT: How U.S. can fix its defense
Jan. 29:
El Tri: Who should be Mexico's keeper?
Jan. 28:
USMNT: Projecting U.S. WC lineup
Jan. 25:
USMNT: Josh Gatt's promising future
Jan. 24:
USMNT: Omar Gonzalez's big chance
Jan. 24:
El Tri: Carlos Vela's murky El Tri future
Jan. 23:
El Tri: Depth Chart 1.0
Jan. 23:
USMNT: Nick Rimando's important role
Jan. 22:
El Tri: Jorge Enriquez on Mexico future
Jan. 21:
Latham: Top 25 U.S. U-21 prospects
Jan. 21:
USMNT: Jozy Altidore on the rise
Jan. 18:
USMNT: Jones on his U.S. future
Jan. 17:
USMNT: Depth Chart 1.0
Jan. 17:
USMNT: Breakout players for 2013
Jan. 16:
USMNT: Where does Holden fit in?
Jan. 14:
USMNT: Hot List: Agudelo's big chance
Jan. 9:
USMNT: Can Wondolowski produce?
Jan. 8:
El Tri: WC chances for four veterans
Jan. 7:
USMNT: Stock watch
Jan. 6:
USMNT: Jan. camp surprises
Jan. 3:
El Tri: A wish list for 2013
Jan. 2:
USMNT: A wish list for 2013
Dec. 31:
USMNT: 2012 USMNT awards
Dec. 28:
USMNT: Top 5 moments of 2012
Dec. 27:
El Tri: Top moments of 2012
Dec. 26:
USMNT: Top transfer rumors
Dec. 21:
USMNT: Players who missed Top 25
Dec. 20:
El Tri: 2012 year-end awards
Dec. 19:
Top 25 American players
Dec. 19:
USMNT: Bradley is Yanks' best player
Dec. 18:
El Tri: Players who may transfer to Europe
Dec. 13:
Larcada: Projecting the UCL draw
Dec. 11:
El Tri: Top 25 U-21 prospects
Dec. 10:
USMNT: Young prospects on the rise
Dec. 5:
USMNT: Matt Besler's chances
Dec. 4:
El Tri: Players who struggled in Liga MX
Dec. 3:
USMNT: U-17s impressive in Nike Friendlies
Nov. 28:
USMNT: Would Aron Johannsson help?
Nov. 27:
El Tri: Standouts in Liga MX
Nov. 26:
USMNT: MLS' development problem
Nov. 21:
USMNT: Things to be thankful for
Nov. 20:
El Tri: Mexico's tough '13 schedule
Nov. 15:
El Tri: Brazil Board 2.0
Nov. 14:
USMNT: Russia friendly takeaways
Nov. 13:
El Tri: U-17s retain lofy status
Nov. 8:
Larcada: Ranking Europe's top teams
Nov. 6:
El Tri: High hopes for U-20s
Nov. 5:
USMNT: Qualifying challenges for U-20s
Oct. 30:
How would Mexico fare in CONMEBOL?
Oct. 29:
USMNT: Potential solutions at winger
Oct. 25:
Projecting U.S. 2014 World Cup roster
Oct. 24:
USMNT: Ranking CONCACAF Hex teams
Oct. 24:
El Tri: Mexico is top Hexagonal team
Oct. 23:
What USMNT looks like minus Donovan
ESSENTIAL LINKS
MOST SENT STORIES ON ESPN.COM