Commentary
Outtakes with Brad Keselowski
Kenny Mayne talks with the (infamous) NASCAR driver
Updated:
June 21, 2010, 2:44 PM ET
By
Kenny Mayne
| ESPN The Magazine
This article appears in the June 28 issue of ESPN The Magazine.
KM: I told a friend I was interviewing you, and he said, "That the guy who gets in fights?" BK: Somebody once asked if I had a nickname. I think "that guy" would work. Everybody says, "Don't be that guy." But you tell me. You're the press. I am whoever you say I am.
KM: How's your relationship with other drivers? Are you generally well received by them?
BK: Not at all. I don't feel like I'm walking the green mile, but I know they think, Man, I've got to race that guy? I ensure that if they're going to beat me, it won't be fun.
KM: What happened during your upbringing to make you "that guy"?
BK: Damn, that's an introspective question. Some of it is genetics. My mom and dad both have a bit of that in them. Dad can be a fighter if he's been done wrong. But, really, it was that the more success I had, the more I stood up for myself. It cemented the trait.
To read the rest of Kenny's interview with Brad Keselowski, you must be an ESPN Insider.
Insider
Anchor/Reporter
Kenny Mayne -- known for his offbeat style, dry humor and unique sayings -- has served a variety of roles in more than 10 years with ESPN. He currently provides features to SportsCenter and "The Mayne Event" segments to Sunday NFL Countdown.
ESPN The Magazine: June 28, 2010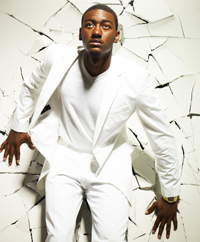 Check out all the content from ESPN The Magazine's June 28, 2010, issue (The NBA Draft 2010 preview). Where noted, the content is for ESPN Insiders.
Features
Videos
MOST SENT STORIES ON ESPN.COM