Commentary
Isolating the impact of goalies
A new stat will change the way you look at netminders
Updated:
November 7, 2011, 11:43 AM ET
By
Peter Keating
| ESPN The Magazine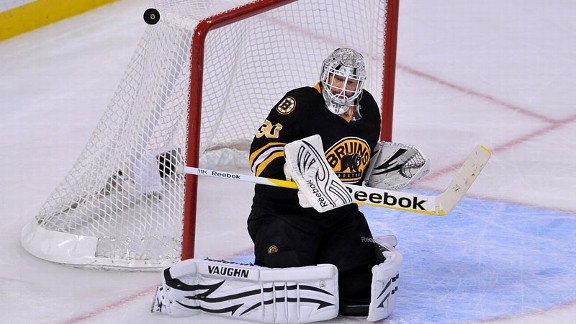 Steve Babineau/Getty ImagesHow good is Tim Thomas without the Bruins' elite D in front of him?
A few issues ago, I wrote about Boston and the rise of statistical analysis in sports ("Why Boston Is Better Than You," Oct. 3). In that story, I ragged on the Bruins, dismissing them as an old-school line-'em-up and beat-'em-up squad. Afterward, I heard from Boston fan kddillon2121, who put forth a theory I hadn't considered, not about the effect of beer in the Red Sox clubhouse but about the B's defense: "The Bruins went against the grain," kddillon2121 wrote, "by becoming a gritty, defensive-minded team instead of splurging on offensive superstars."
To continue reading this article you must be an Insider
Insider
Peter Keating is a senior writer at ESPN The Magazine, where he covers investigative and statistical subjects. He started writing "The Biz," a column looking at sports business from the fan's point of view, in 1999. He also coordinates the Magazine's annual "Ultimate Standings" project, which ranks all pro franchises according to how much they give back to fans. His work on concussions in football has earned awards from the Deadline Club, the New York Press Club and the Center for the Study of Sport in Society.
ESPN The Magazine: November 14, 2011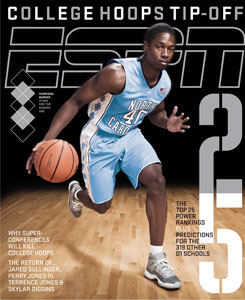 Features
Columns & Go/Play
MOST SENT STORIES ON ESPN.COM