Players exceeding expectations
Brodin, Maatta among those who have played better than projected
Updated:
February 18, 2014, 7:57 PM ET
By
Corey Pronman
| ESPN Insider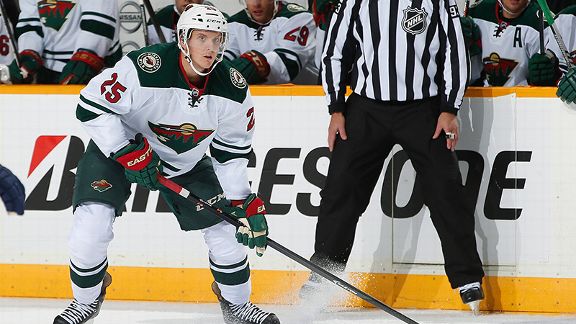 John Russell/NHLI/Getty ImagesJonas Brodin was drafted No. 10 overall in 2011, but he's blossomed into a potential superstar.
It's a productive exercise to review draft and prospect evaluations, due to the fact that no one is ever completely correct about a prospect's projection as an NHL player. It's something I do regularly to improve my evaluation methods, as the nature of the job is that you'll be wrong a lot due to the subjective nature of scouting and high variance in player development. Bringing readers along for that review can shed light on the entire process.
In that spirit, here are four young NHL players (in their first or second season) and four drafted NHL prospects who have exceeded my expectations:
---
NHL players

Jonas Brodin, D, Minnesota Wild
Brodin was selected 10th overall in 2011 -- and I had him ranked 17th -- but in hindsight, he should have been ranked even higher than he was picked. While I saw pretty good defensive ability from Brodin, the below-average frame and the lack of elite skill convinced me to keep him out the top portion of the draft.
He was regularly logging over 15 minutes per game in the SHL as a 17-year-old -- and was on the young side of 17 to boot, with a July birthday -- and his incredible skating ability and two-way hockey sense gave a clear impression that he was a top-tier prospect.
The Wild correctly identified this and have a potential star on their hands. Brodin is a player who has played ahead of the expectation for someone his age for many seasons, and more teams (and analysts) should have looked at him like he had a big flashing neon sign over his head that said "future franchise cornerstone."
To read the full analysis of which players have exceeded previous projections, sign up for Insider today.
Insider
ESPN Insider
Corey Pronman is ESPN's NHL Draft and Prospects analyst. He provides analysis on the top draft-eligible players, prospects drafted by NHL teams and all other relevant prospect information. He lives in New York.
THE NHL ON ESPN INSIDER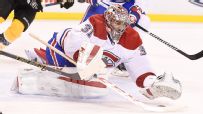 NHL INSIDER 2014-15 CONTENT
EDITORS' PICKS
Power Rankings: The Rangers thought they were allowed to look human this week, so it was time for a Wild shake at the No. 1 spot.
LeBrun »

With seven guys within five points of the league scoring lead, who better to break down the Art Ross Trophy race than The Great One.
LeBrun »
MOST SENT STORIES ON ESPN.COM