Commentary
The smartest guy in the room
The NHL commissioner is looking to define his league -- and his legacy
Updated:
October 7, 2010, 5:53 PM ET
By
Chris Smith
| ESPN The Magazine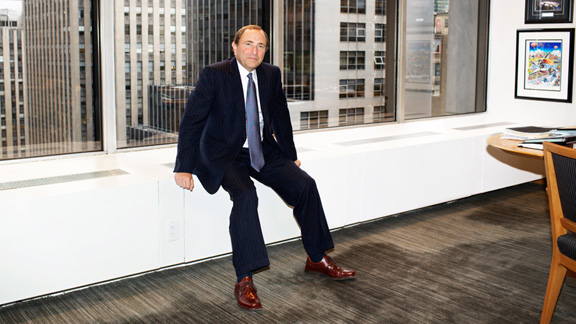 Michael Edwards for ESPN The MagazineFrom Bettman's New York office, the commish builds his league and his legacy.
GARY BETTMAN IS IN A GOOD MOOD. Two days earlier, an independent arbitrator upheld the league's rejection of the Devils' first attempt to sign Ilya Kovalchuk. The decision backed Bettman's belief that the 17-year, $102 million deal was just a blatant end run around the NHL's salary cap. It was the latest validation of Bettman's stature as the most dominating commissioner in pro sports. Even the August sun, pouring through a wall of windows into Bettman's Manhattan office, seems to shine for him. He's relaxed, even cheery, in pleasant contrast to his reputation as a pugnacious and humorless know-it-all who looks as if he were born in a dark suit. At the moment, he's even in shirtsleeves -- blue tie knotted at his throat, but shirtsleeves nonetheless. "Whatever you want, we're happy to help," he says.
To continue reading this article you must be an Insider
Insider
ESPN The Magazine: October 4, 2010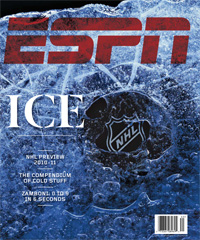 Check out the content from ESPN The Magazine's October 4, 2010 issue -- the Ice Issue -- below.
Features
MOST SENT STORIES ON ESPN.COM