Commentary
Finding the true meaning of 'balance'
A balanced offensive attack in the NFL is about output, not counting attempts
Updated:
September 24, 2011, 12:32 PM ET
By
Peter Keating
| ESPN The Magazine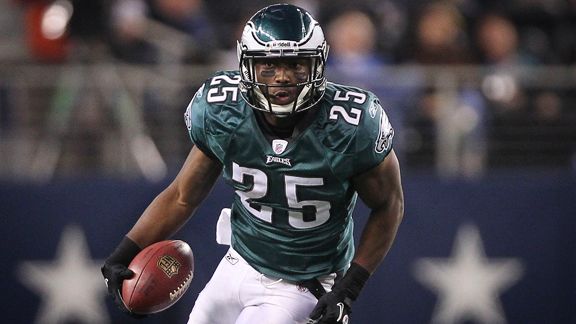 Matthew Emmons/US PresswireThe Eagles averaged 5.4 yards per pass (adjusted for INTs, sacks) and 5.4 yards per carry in 2010.
EVERY WEEK, you'll hear football analysts say it: To be effective, an offense needs balance, meaning it should run the ball about as often as it throws. Every week, the analysts are dead wrong. An offense's job is to score points, and the best way to do that is not by balancing its rush and pass attempts but by balancing the yards per play it gets from each.
This is far from a radical concept. In fact, the principle behind it was hatched many years ago by a certain beautiful mind, which we'll talk about in a moment. Yet it's difficult to accept for many coaches, who always seem to be hung up on canards like "keeping defenses honest," "establishing the run" and "setting up the pass."
To learn more about how NFL teams are not maximizing their offensive output, sign up for ESPN Insider.
Insider
Peter Keating is a senior writer at ESPN The Magazine, where he covers investigative and statistical subjects. He started writing "The Biz," a column looking at sports business from the fan's point of view, in 1999. He also coordinates the Magazine's annual "Ultimate Standings" project, which ranks all pro franchises according to how much they give back to fans. His work on concussions in football has earned awards from the Deadline Club, the New York Press Club and the Center for the Study of Sport in Society.
ESPN The Magazine: October 3, 2011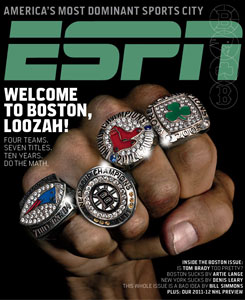 Boston Features
NHL Preview
Columns & Go/Play

MOST SENT STORIES ON ESPN.COM