Commentary
Consequences of new kickoff rules
Changes to kickoff rules will increase touchbacks and players' safety
Originally Published:
March 23, 2011
By
Aaron Schatz
| Football Outsiders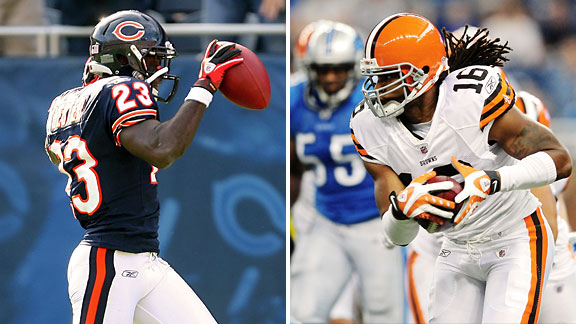 US PresswireElite kickoff returners may not get the chance to break as many long runs under the new rules.
On Tuesday, the NFL owners voted to move the kickoff back to the 35-yard line (where it was until 1994). The owners decided not to vote for some more extreme rule changes that had been proposed, including banning any wedge blocking and moving the ball after a touchback to the 25 rather than the 20. Still, the kickoff rule changes will make a difference on the field in 2011.
Just how many more touchbacks are we talking about? Last year, 16.3 percent of kickoffs from the standard 30-yard line were touchbacks. We can do some math to figure out how many of those kickoffs would have been touchbacks if the new rules had been in effect in 2010.
To read more about the how the new rule changes will change the NFL's return game and their effect on kickoffs, you must be an ESPN Insider.
Insider
NFL analyst for ESPN Insider
Founder of Footballoutsiders.com
Insider on NFL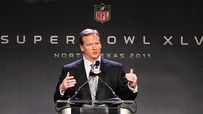 THE LATEST OFFSEASON CONTENT
Apr. 26: Scouts Inc.: NFC North team needs
Apr. 26: Schefter: McNabb fits with Vikings
Apr. 25: Scouts Inc.: NFC East team profiles
Apr. 25: Joyner: Fairley's stock should rise

Week of Apr. 18
Apr. 24:
Scouts Inc.: NFC West team needs
Apr. 23:
Scouts Inc.: NFC South team profiles
Apr. 22:
Schefter: Browns should draft Jones
Apr. 21:
Scouts Inc.: AFC North team needs
Apr. 20:
McShay Mock Draft 6.0
Apr. 20:
Scouts Inc.: AFC West team needs
Apr. 19:
FBO: Teams benefitting from lockout
Apr. 19:
Scouts Inc.: AFC East team needs
Apr. 18:
Schefter: Who the Jets should draft
Week of Apr. 11
Apr. 15: Kiper: Time to replace Brady, Manning?
Apr. 14: Joyner: Amukamara's stock is too high
Apr. 12: FBO: Forecasting NFL QB success
Apr. 11: Schefter: Fairley's stock is dropping

Week of Apr. 4
Apr. 8:
Schefter: Red flags surround Baldwin
Apr. 7:
Joyner: Why Julio Jones tops A..J. Green
Apr. 6:
Kiper: Mock Draft 4.0
Apr. 5:
FBO: How pro days impact 40 times
Apr. 4:
Schefter: Dalton could be a first-rounder
ESSENTIAL LINKS
NFL Rumor Central
Get news and rumblings before anyone
Adam Schefter's Blog
Weekly mailbags on hot topics
NFL Draft Blog
A look towards April 2011
Mel Kiper
Your source for the 2011 NFL draft
NFL Mock Draft Central
The place to go for the latest mock drafts

MOST SENT STORIES ON ESPN.COM