Commentary
The making of NFL rule No. 16
This year, NFL execs finally did something about sudden-death OT. Here's how.
Originally Published:
December 15, 2010
By
David Fleming
| ESPN The Magazine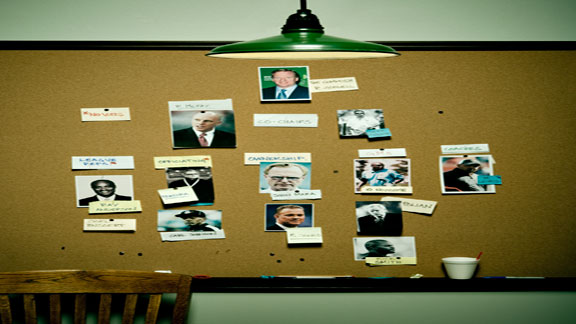 Fredrik Broden for ESPN The MagazineThis power chart influenced the NFL's sudden death OT rules directly.
The outcome of the 2009 NFC Championship game game was the one the suits at the NFL had quietly dreaded for years. Not the Saints beating the Vikings in overtime, but the way it happened. Or didn't happen. After New Orleans won the coin toss, running back Pierre Thomas returned Minnesota's kick to the 39-yard line. From there, the Saints collected three first downs (two by penalty) before kicker Garrett Hartley walked onto the field and nailed a 40-yarder to give his team a 31-28 win and the folks in New Orleans a long-overdue reason to celebrate. But for league execs, the feel-good story was nearly overshadowed by a single image: a dejected Brett Favre, standing under the goalpost in the north end zone, wiping his eyes with a towel, hunched over from the pain and frustration of knowing that his brilliant season -- and possibly his career -- had ended without his ever touching the ball in the extra period.
For almost a decade, NFL brass had regularly discussed modifying overtime procedures, well aware that the random act of winning the OT coin toss was having a noticeable effect on the league's best games. Proudly conservative and purposefully slow to change, the league continued to flirt with disaster, as four of the past nine Super Bowls have been decided by three points. But that indelible image of Favre spurred league owners into action. On March 23, they voted 28-4 to approve NFL Rule 16 (Sudden-Death Procedures), Article 4 (a) - (j), which goes into effect with this year's wild-card playoffs. Under the new rule, a field goal on the opening possession of overtime in any postseason contest merely extends the game, while the first touchdown scored by either team ends it. If the two sides trade field goals on their initial possessions, the next squad to put up any points wins.
But the revision of Rule 16 didn't come without handwringing.
For Fleming's full Magazine article, you need to be an Insider.
Insider
ESPN The Magazine
Senior writer for ESPN The Magazine FlemFile columnist for ESPN.com.
Has written more than 30 cover stories for SI and ESPN.
Author of "Noah's Rainbow" (a father's memoir) and "Breaker Boys" (stolen 1925 NFL title).
ESPN The Magazine: December 27, 2010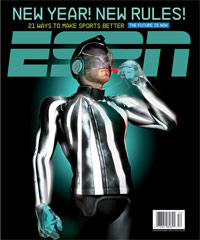 Check out ESPN The Magazine's December 27, 2010 issue -- New Year! New Rules! -- below.
Features

MOST SENT STORIES ON ESPN.COM