Commentary
2011 NFL Mock Draft 4.0
Three full rounds of projected picks show how teams could flesh out their draft boards
There's no way around it -- the 2011 NFL draft is one of the more unpredictable we've ever seen. Sure, it started with a likely No. 1 pick deciding to stay in school, but there are other things that have compounded the issue. With the labor agreement nowhere in site, the question of how draft picks will be compensated -- which obviously plays into the trade value of the picks -- is still clouding the proceedings. There is also just a vast array of needs among teams drafting high, and rising and falling stocks among players we presume will be drafted high. It's all causing a lot of confusion.
The tape is always just one side to the story. As GMs, scouts and team personnel form their draft boards, I hear a wide range of opinions around the league. The questions are endless. But that doesn't mean we can't make a deep dive into the early rounds. Here is the first shot at a three-round mock draft. As always, an asterisk denotes non-seniors.
The 2011 NFL Draft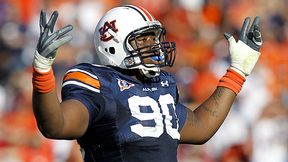 Scouts Inc. and Mel Kiper have Nick Fairley and all the top prospects covered from every angle as the pre-draft process unfolds.
Draft Tracker
|
Kiper Home
|
Draft Blog
Mel Kiper
Todd McShay's projections
Scouts Inc.'s draft coverage


MOST SENT STORIES ON ESPN.COM