Commentary
How bad is the Pac-12?
The conference's overall weakness could spell trouble for its bubble teams
Originally Published:
February 21, 2012
By
Drew Cannon
| Special to ESPN Insider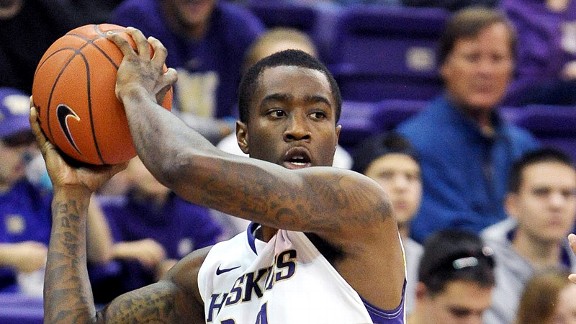 Steven Bisig/US PresswireTony Wroten and the Huskies are talented, but their at-large status is no sure thing.
The Pac-12 has been much maligned this season, and deservedly so. Since 2003, only once before has a BCS league finished outside the top six in average team Pomeroy rating -- the 2004 Pac-10 -- and there's an argument to be made that the 2012 Pac-12 is worse than that group of teams (its average team rating ranks lower). This season, the Pac-12 rates eighth in the Kenpom conference rankings, trailing the Mountain West and Atlantic 10 in addition to the other five high-major leagues.
This is how the league breaks down: There is one definite tournament team, the California Golden Bears, whose best win (according to RPI) is at the No. 55 Oregon Ducks. Oregon, the Washington Huskies and Arizona Wildcats are all on the bubble. The Stanford Cardinal, Colorado Buffaloes and UCLA Bruins could probably fight their way onto the bubble with exceptional finishes, but after them it really gets ugly.
The tournament profiles of the Washington State Cougars and Oregon State Beavers are awful, and those of the Arizona State Sun Devils and USC Trojans are really awful. The Utah Utes are historically awful.
The league's best three nonconference wins, by RPI: Stanford at home against No. 29 Colorado State; Stanford at home against No. 55 North Carolina State; and Arizona at No. 67 New Mexico State. Yes, this is true.
To see how the bubble stacks up, and get access to the analysis of Jay Bilas, Doug Gottlieb, Fran Fraschilla, Joe Lunardi and more, sign up for ESPN Insider.
Insider
Insider College Basketball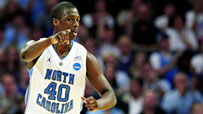 New on Insider
Lunardi: Pac-12 locked into 2 bids?
Player Rankings: Davis over Robinson for POY
Lunardi: Where UW, Northwestern fall
Hume: Bid thieves are few
Bilas: Sizing up the Big East
Gasaway: Pac-12 stronger than it seems
Hume: Best bets among bubble teams
Lunardi: VCU may be first bid thief
Ford: Time running out for 5 NBA prospects
Lunardi: How UConn, Texas, others earn bids
Lunardi: Latest look at the bubble
Fraschilla: Previewing Big 12 tournament
Bilas Index: UNC remains at No. 3
Pomeroy: Trends predict UNC-Duke clash
Lunardi: No No. 1 seed for Big Ten?
Player Rankings: Purdue's pivotal players
Ford: Will MKG, Cody Zeller stay in school?
Gasaway: Rebounding won't crush Orange
Telep: UCLA's top recruits remain committed
Bilas: How Michigan State can still improve
Bilas: Keys to the Hoyas' continued success
Lunardi: Watch out for NCAA bid thieves
Lunardi Rundown: Kentucky is No. 1 overall
Bilas Index: Kansas returns to the top five

Giant Killers
Make smart bracket picks by spotting Cinderella early.
And don't forget these Insider mainstays:
Doug Gottlieb, Fran Fraschilla, Joe Lunardi and Jay Williams offer their opinions.
Insights from the mind of the College Gameday analyst.
The national recruiting analyst weighs in on news and rumors surrounding the top high school prospects.
Stay on top of all the latest recruiting buzz.
Every D-1 player's efficiency rating.
MORE MEN'S COLLEGE BASKETBALL HEADLINES


MOST SENT STORIES ON ESPN.COM