Commentary
Coach Confidential
148 D-1 coaches dish anonymously on cheating, changes and NCAA
Originally Published:
November 9, 2011
By
Mike Hume
| ESPN Insider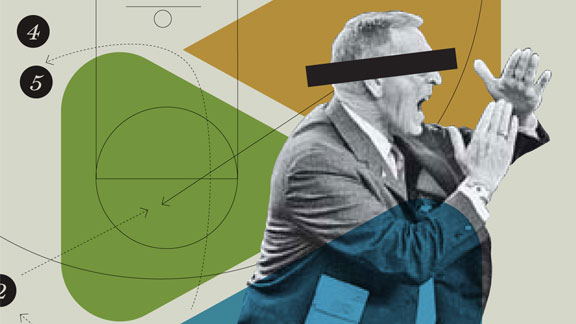 AP ImagesCoaches provide their views on college hoops through ESPN Insider's anonymous poll.
A condensed version of this article appears in the Nov. 14 edition of ESPN The Magazine.
To truly take the pulse of college hoops, don't bother with blogs, fans or even players. Coaches know best. That's why over the summer, as part of ESPN Insider's State of the Game project, we distributed a survey to every Division I head man. About 43 percent (148, to be precise) answered our call -- and the results were not pretty. A common refrain: "There is an overall lack of integrity in the NCAA," says one coach. "Players don't believe in amateurism, and coaches will pay for players without real worry of penalties." The good news is that our confidential survey let folks air out their ails. We'll hang on to their identities; you keep the intel.
On the whole, do you feel the game of college basketball is:
Perfect the way it is: 2 percent
In need of minor changes: 74 percent
In need of major changes: 22 percent
Beyond help: 2 percent
At least some sort of tweaks seem to be in order, with 96 percent of our polled coaches stating they'd like to see changes made. And as you'll see below, there are plenty of areas they would like to see addressed.
Without the help of a compliance officer, do you fully understand the NCAA rules and regulations?
Yes: 26 percent
No: 74 percent
"There are more than 400 pages of rules in the NCAA handbook -- where would you even begin?" one coach wonders. Almost three-quarters say they can't comprehend all the legalese without some guidance. A need for simplification is the overarching plea from our respondents, and a few have specific ideas to make it easier: "Color code everything. Eliminate gray: Red means NO, and green means YES!"
Given the current complexity, 95 percent of those polled added that they believed unintentional violations were inevitable. Some proof? 80 percent of our respondents said they've had to self report a violation of some kind during their coaching tenure.
Do you believe at least one coach within your conference has violated NCAA rules without being caught in the last five seasons?
Yes: 92 percent
No: 8 percent
Not everybody cheats, but pretty much everybody thinks everybody else does. Only 8 percent looks around and sees NCAA utopia. The other 92 percent sees a scandal in the shadows. Laments one coach: "The pressure on us leads some people to make decisions that they otherwise wouldn't."
To see how many coaches have been approached for money or gifts by recruits, opinions on expanding the NCAA tournament, contracting D-1 and more issues facing college basketball, sign up for ESPN Insider today.
Insider
Insider College Basketball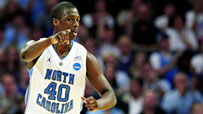 New on Insider
Lunardi: Pac-12 locked into 2 bids?
Player Rankings: Davis over Robinson for POY
Lunardi: Where UW, Northwestern fall
Hume: Bid thieves are few
Bilas: Sizing up the Big East
Gasaway: Pac-12 stronger than it seems
Hume: Best bets among bubble teams
Lunardi: VCU may be first bid thief
Ford: Time running out for 5 NBA prospects
Lunardi: How UConn, Texas, others earn bids
Lunardi: Latest look at the bubble
Fraschilla: Previewing Big 12 tournament
Bilas Index: UNC remains at No. 3
Pomeroy: Trends predict UNC-Duke clash
Lunardi: No No. 1 seed for Big Ten?
Player Rankings: Purdue's pivotal players
Ford: Will MKG, Cody Zeller stay in school?
Gasaway: Rebounding won't crush Orange
Telep: UCLA's top recruits remain committed
Bilas: How Michigan State can still improve
Bilas: Keys to the Hoyas' continued success
Lunardi: Watch out for NCAA bid thieves
Lunardi Rundown: Kentucky is No. 1 overall
Bilas Index: Kansas returns to the top five

Giant Killers
Make smart bracket picks by spotting Cinderella early.
And don't forget these Insider mainstays:
Doug Gottlieb, Fran Fraschilla, Joe Lunardi and Jay Williams offer their opinions.
Insights from the mind of the College Gameday analyst.
The national recruiting analyst weighs in on news and rumors surrounding the top high school prospects.
Stay on top of all the latest recruiting buzz.
Every D-1 player's efficiency rating.
MORE MEN'S COLLEGE BASKETBALL HEADLINES


MOST SENT STORIES ON ESPN.COM