Commentary
The next coaching legends
As a generation of legends nears retirement, who will fill their shoes?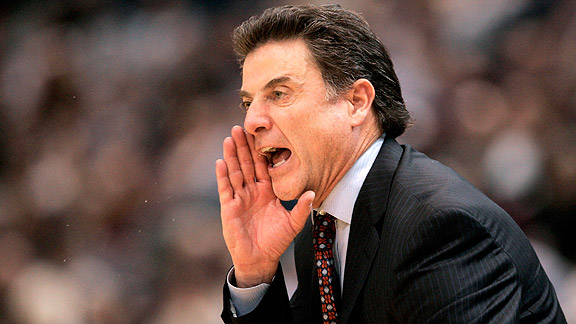 David Butler II/US PresswireRick Pitino is a lock to make the Hall of Fame.
The guard is changing.
We have already seen one coaching legend walk away this offseason, with the departure of Maryland coach Gary Williams. It's undoubtedly just a matter of time before he's joined by some of the game's elder statesmen as they step away from the sideline and into a well-deserved retirement.
Early in the season, the focus will be on Duke's Hall of Fame coach Mike Krzyzewski, as he is on the verge of another career coaching milestone. Fairly quickly, he should pass Bob Knight and his 902 careers wins to become the all-time winningest men's basketball coach at the Division I level.
Krzyzewski, Roy Williams, Jim Boeheim and Jim Calhoun already have been inducted into the Naismith Memorial Basketball Hall of Fame. It is quite an honor for an active coach to achieve. But as those coaches face the downslope of their careers, other promising candidates wait to assume the mantle of the next coaching legend, worthy of early admission to the Hall. Who are they exactly? It's not a long list, but there are several coaches who deserve to be considered as heirs to the coaching elite.
The locks
The only thing that separates these guys from their induction is a few dozen calendar pages.
Rick Pitino, Louisville Cardinals: Given Pitino's success at taking three schools to five Final Fours and his ability to sustain high-level success at Kentucky and Louisville, he's a lock. And, when you include winning the national championship with the Wildcats in 1996, it makes sense that he is likely to be inducted very soon. He is three wins from the 600 mark but spent six seasons coaching in the NBA. He surely would be well over 700 wins if not for that interlude.
To see Fran's full list of the next coaching legends in college hoops, sign up for ESPN Insider.
Insider
College Basketball
Fran Fraschilla is a college basketball analyst for ESPN. He formerly was the head coach at Manhattan, St. John's and New Mexico.
Insider College Basketball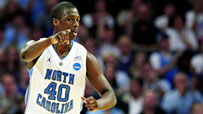 New on Insider
Lunardi: Pac-12 locked into 2 bids?
Player Rankings: Davis over Robinson for POY
Lunardi: Where UW, Northwestern fall
Hume: Bid thieves are few
Bilas: Sizing up the Big East
Gasaway: Pac-12 stronger than it seems
Hume: Best bets among bubble teams
Lunardi: VCU may be first bid thief
Ford: Time running out for 5 NBA prospects
Lunardi: How UConn, Texas, others earn bids
Lunardi: Latest look at the bubble
Fraschilla: Previewing Big 12 tournament
Bilas Index: UNC remains at No. 3
Pomeroy: Trends predict UNC-Duke clash
Lunardi: No No. 1 seed for Big Ten?
Player Rankings: Purdue's pivotal players
Ford: Will MKG, Cody Zeller stay in school?
Gasaway: Rebounding won't crush Orange
Telep: UCLA's top recruits remain committed
Bilas: How Michigan State can still improve
Bilas: Keys to the Hoyas' continued success
Lunardi: Watch out for NCAA bid thieves
Lunardi Rundown: Kentucky is No. 1 overall
Bilas Index: Kansas returns to the top five

Giant Killers
Make smart bracket picks by spotting Cinderella early.
And don't forget these Insider mainstays:
Doug Gottlieb, Fran Fraschilla, Joe Lunardi and Jay Williams offer their opinions.
Insights from the mind of the College Gameday analyst.
The national recruiting analyst weighs in on news and rumors surrounding the top high school prospects.
Stay on top of all the latest recruiting buzz.
Every D-1 player's efficiency rating.
MORE MEN'S COLLEGE BASKETBALL HEADLINES


MOST SENT STORIES ON ESPN.COM