Commentary
RB Smith tops Indiana prospects
Originally Published:
October 1, 2009
By
Billy Tucker
| Scouts Inc.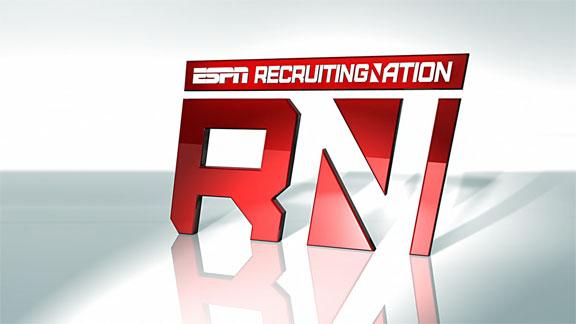 Roderick Smith
Indiana may not boast the quality depth of its surrounding Midwestern counterparts like Ohio, Michigan and Illinois, but its 2010 class has a handful of upper-echelon players with a national presence on the trail. For the second year in a row the Hoosier State has produced two ESPNU 150 members and a handful of high, four-star prospects.
For a look at the state's top player, a name to remember that might not be the highest-rated prospect and learn which programs are doing the best job of recruiting in Indiana this year, become an ESPN Insider.

To continue reading this article you must be an Insider
Insider
Scouts, Football Recruiting
• Recruiting coordinator for ESPN RecruitingNation.
• Nearly a decade of college coaching experience.
• Was recruiting coordinator at nationally-ranked Division II colleges.

States Of Recruiting

Every year, recruiters search the country for the nation's best players. They log countless miles and no state is ignored. So which states have the most to offer this year? Scouts Inc. goes state by state and examines the overall talent level, names the top prospect, finds a player whose name you should remember and also breaks down which programs are doing the best.

States Of Recruiting Index
•
Alabama: Loaded with defenders
•
Arkansas: Dyer the big prize
•
Arizona/New Mexico: Carrington shines
•
California offense: James, Bray lead the way
•
California defense: Look out for Powell, Uko
•
Colorado: Top talent heading out of state
•
Florida offense: Dunkley leads deep WR group
•
Florida defense: Plenty of premier prospects
•
Georgia: Plenty of prospects to choose from
•
Hawaii/Alaska: Fehoko is the island king
•
Iowa: Derby gaining national attention
•
Illinois: Prater leads Prairie State prospects
•
Indiana: OSU-bound back Smith leads the way
•
Kansas: QB Bell is among the elite
•
Kentucky: Football takes a backseat to hoops
•
Louisiana: Top talent staying close to home
•
Maryland/D.C.: WR Coxson leading the way
•
Michigan: Gholston, Baker lead the way
•
Minnesota: Highlighted by No. 1 OT Henderson
•
Mississippi: Don't miss out on Dickson or Eulls
•
Missouri: Demien, Lucas leading the way
•
New England: Top talent leaving the area
(Conn., Del., Mass., Maine, Vt., N.H., R.I.)
•
North Carolina: Wolfpack taking charge
•
Nevada: USC hits jackpot by landing Grimble
•
N.Y./N.J.: Penn State cherry-picking Big Apple
•
South Carolina: America's emerging hotbed
•
Pacific Northwest: Trend of edge rushers
(Oregon, Idaho, Montana, N.D., S.D., Wyoming)
•
Tennessee: WR Malone continues tradition
•
Texas offense: WR White among top threats
•
Texas defense: No. 1 Jeffcoat leads the way
•
Pennsylvania: Royer, JoePa leading the way
•
Ohio: Buckeyes dominance continues
•
Oklahoma: Don't sleep on the Sooner State
•
Nebraska: Rodriguez is lone ESPNU 150 player
•
Utah: Quickly becoming a must-stop
•
Virginia/West Virginia: Rich on skill talent
•
Washington: Heap of talent on both sides
•
Wisconsin: Recruiters getting a kick out of it
MORE COLLEGE FOOTBALL HEADLINES
Nike Men's Ohio State Buckeyes Script Ohio Local Attribute T-shirt Shop »
MOST SENT STORIES ON ESPN.COM