Billionaire matchmaker
Can Rockets owner Leslie Alexander land Dwight Howard?
Originally Published:
June 11, 2013
By
Peter Keating
| ESPN The Magazine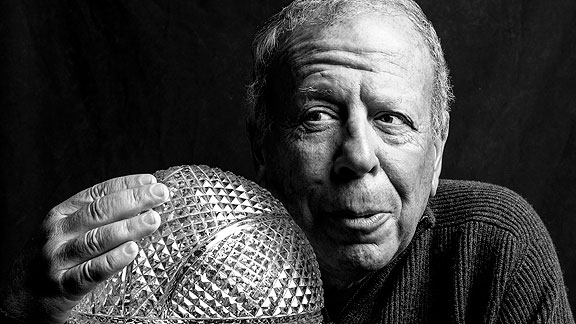 Francois Dischinger for ESPNDoes Leslie Alexander have a crystal ball? Two, actually.
ON A SUNNY DAY in late May, Leslie Alexander, the Rockets' billionaire owner, sits in the living room of his towering wheel-and-spoke-shaped $18.3 million mansion in Southampton, N.Y. The sweeping space overlooks the Atlantic Ocean, but it is spare, with just a couple of idiosyncratic touches: a large photo of Marilyn Monroe ("I dated her," he jokes) and a small sculpture of a cat, fashioned out of auto parts, that he found in a French village.
Alexander looks out at the waves crashing against the sand, just beyond his capacious deck and inground pool. What more could a man want? A month shy of his 70th birthday, Alexander, who was last estimated by Forbes to be worth $1.2 billion in 2006, doesn't need much. But for Houston, the team he's owned for 20 years and that hasn't won a title since the back-to-backs when he bought the franchise in July 1993, there is at least one person he covets. Neither Alexander nor anyone on his basketball staff would dare say the name for fear of a tampering fine from the league, but his first name rhymes with "might," and his last name starts with H, ends with D and includes "war" in the middle. (Despite their apparent carefulness, the Rockets did end up receiving a small fine for what the Houston Chronicle reported was a series of stories produced by the team's website that mentioned certain free agents.)
That is why on June 30, the day the billionaire hits his next decade, he doesn't have a lavish event planned at his tony estate. Instead, he'll be having dinner with his Rockets management team. Conveniently, they'll be in Los Angeles, and when the clock strikes midnight on the East Coast, unrestricted free agents across the NBA will be allowed to start negotiating with clubs. If any maximum-contract free agents happen to be cruising through Hollywood at 9 p.m. Pacific time, Alexander won't mind if they stop by for some cake.
It's no secret that the Rockets, along with the Mavs, are the whisper-circuit front-runners for the privilege of paying Dwight Howard the maximum of $87.6 million over the next four years. In Houston, the team has been carefully planning for this moment since at least last season: remaking the roster, plotting payroll cuts, letting players plant seeds this offseason. But the one thing the normally reclusive owner has rarely done is put himself out there. Most players, and most of his fellow owners, simply know him as well as he'll let them. Through two championships and four Hall of Famers (Hakeem Olajuwon, Clyde Drexler, Charles Barkley and Scottie Pippen), he's never had to sell himself. Ultimately, though, he understands that contracts like the megadeal Howard is seeking are between an owner and a player, which means he will personally have to close anything the Rockets proffer.
To continue reading this article you must be an ESPN Insider.
Insider
Peter Keating is a senior writer at ESPN The Magazine, where he covers investigative and statistical subjects. He started writing "The Biz," a column looking at sports business from the fan's point of view, in 1999. He also coordinates the Magazine's annual "Ultimate Standings" project, which ranks all pro franchises according to how much they give back to fans. His work on concussions in football has earned awards from the Deadline Club, the New York Press Club and the Center for the Study of Sport in Society.
ESPN The Magazine: June 24, 2013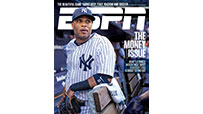 The Mag on Twitter | Facebook | iPad
COLUMNS
MORE FROM THE MAG
EDITORS' PICKS
Sean Miller, who has led Arizona to the Elite Eight, is one of several intriguing candidates for an NBA job.
Kevin Arnovitz »

Which NBA team will land Kentucky's Karl-Anthony Towns? Take a spin through the Lottery Mock Draft.
Lotto Mock Draft »

In today's NBA, is a team doomed without a star point guard?
Column
Adidas Youth Houston Rockets Dwight Howard Replica Red Basketball Jersey Shop »

MOST SENT STORIES ON ESPN.COM