Commentary
Method to the madness
Why NBA GMs should go mad for the breakout stars of March
Originally Published:
March 21, 2013
By
Peter Keating
| ESPN The Magazine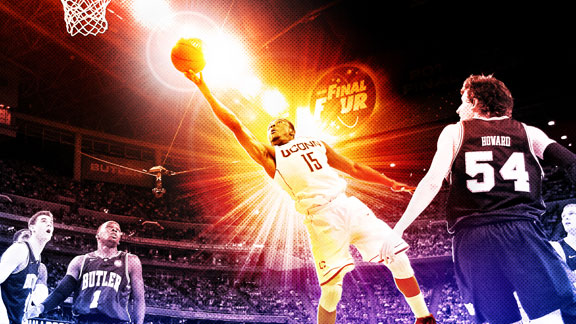 Josue Evilla for ESPN In 2011, Kemba Walker starred on the Big Dance's stage, which gave him a draft-day boost.
EVERY SPRING a handful of college hoopsters blast themselves into our consciousness by playing better than we expect and leading their teams to big wins in the Big Dance. Kemba Walker in 2011, Derrick Rose in 2008, Carmelo Anthony in 2003 -- these guys have made us put down our brackets, sit up and say, "Hey, I didn't know that guy was this good!"
Well, according to a 2012 study of how bosses hire high-value employees, we're not the only ones. NBA teams scout hundreds of players across the country, tracking their every move for months on end, and put dozens of prospects through extensive workouts. Yet when it comes to draft night, clubs routinely rely on the same measure the rest of the country uses: NBA GMs, it turns out, favor players who had surprising success in the postseason. And the even bigger shocker? They're right to do so.
To read more about why NBA GMs should pick March stars, you must be an Insider.
Insider
Peter Keating is a senior writer at ESPN The Magazine, where he covers investigative and statistical subjects. He started writing "The Biz," a column looking at sports business from the fan's point of view, in 1999. He also coordinates the Magazine's annual "Ultimate Standings" project, which ranks all pro franchises according to how much they give back to fans. His work on concussions in football has earned awards from the Deadline Club, the New York Press Club and the Center for the Study of Sport in Society.
ESPN The Magazine: April 1, 2013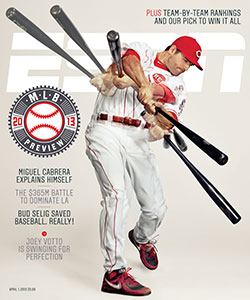 MOST SENT STORIES ON ESPN.COM