Predicting late-blooming All-Stars
Why certain players become elite further into their career than others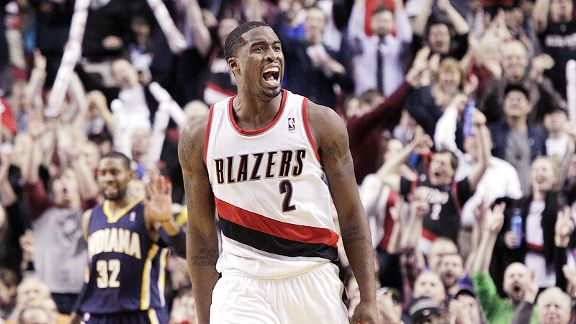 AP Photo/Don RyanWesley Matthews is averaging 16.7 points per game this season for Portland.
When Indiana's
Paul George
exploded into an MVP candidate earlier this season, I wrote a piece looking at what you might call the metamorphosis of the franchise player. That is the point when a budding star actually becomes a star. In a nutshell, most franchise players tend to emerge as such by the end of their rookie contracts, usually within the first three seasons. However, in this weekend of stars, it's a good opportunity to look at the exceptions to the concept: the late-blooming All-Stars.
To read Bradford Doolittle's full breakdown of potential late-blooming All-Stars, sign up for Insider today.
Insider
Sports reporter, Kansas City Star, 2002-09
Writer, Baseball, Baseball Prospectus
Co-author, Pro Basketball Prospectus
Member, Baseball Writers Association of America
Member, Professional Basketball Writers Association