Commentary
NBA Offseason Buzz: Cavaliers
There are plenty of questions about Shaq, but even more concerns on the wing
Originally Published:
September 14, 2009
By
John Hollinger
and
Ric Bucher
| ESPN Insider

Want to know who's heating up for a big season on the hardwood? Insider is tapping into John Hollinger's projected player efficiency ratings to see who's trending up and down across the NBA. Ric Bucher rounds out the report by examining a pivotal player you'll want to watch as the season approaches. The series continues with the Cleveland Cavaliers
.
The Cavaliers added wing size (Anthony Parker, Jamario Moon), toughness (Leon Powe) and, of course, Shaquille O'Neal, who adds frivolity and great quotes and relieves guard Delonte West of being the team's best low-post scorer. But does it all add up to a title and/or the magic elixir that keeps LeBron James in Cleveland beyond this season? James remains coy, and Clevelanders remain nervous. The additions make them better, for sure, but they don't fully address their chief weakness: pick-and-roll defense against an athletic big and an oversized wing. Yeah, Orlando let their big wing go (Hedo Turkoglu), but the Celtics still have theirs (Paul Pierce) with two versatile bigs (KG and 'Sheed) capable of causing the Cavs fits.
To see which player is taking off, which is crashing to earth and which name you'll need to know for the 2009-10 season, you must be an ESPN Insider.
To continue reading this article you must be an Insider
Insider
NBA Reporter, ESPN The Magazine Senior Writer
Senior writer for ESPN The Magazine
Co-authored "Yao: A Life in Two Worlds"
Full-time beat writer/NBA analyst since 1992
2009 NBA OFFSEASON BUZZ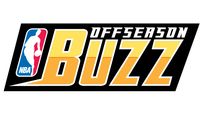 As the NBA offseason winds down and we gear up for the 2009-10 campaign, Insider taps into the insights of John Hollinger and Ric Bucher to examine who's rising, who's falling and who's worthy of extra attention on evey NBA roster.
Pacific Division
Northwest Division
Southwest Division
Atlantic Division
Central Division
Southeast Division
Note: For definitions of all of John Hollinger's advanced statistics, click here.

MOST SENT STORIES ON ESPN.COM