Commentary
NBA Offseason Buzz: Dallas Mavericks
With a retooled roster, Mavs' season may revolve around veteran PG Jason Kidd
Originally Published:
September 4, 2009
By
John Hollinger & Ric Bucher
| ESPN Insider

Want to know who's heating up for a big season on the hardwood? Insider is tapping into John Hollinger's projected player efficiency ratings to see who's trending up and down across the NBA. Ric Bucher rounds out the report by examining a pivotal player you'll want to watch as the season approaches. The series continues with the Dallas Mavericks.
Complain if you like that owner Mark Cuban spent too much money re-signing Jason Kidd or acquiring Shawn Marion or adding Tim Thomas and Drew Gooden, but consider two things first: It's his money and the Mavs now enter the season, to borrow from the Euro RSCG Worldwide Agency, as The Most Interesting Team in the World. That's far better than The Most Looking-Over-Their-Shoulder Team in the World, which is what they've been ever since losing the 2006 title with a 2½-game Finals lead and then getting bounced in the 2007 first round as the No. 1 seed. Rumblings are they still might not be done dealing -- or spending, what with Erick Dampier having a fat (and attractive) expiring contract.
To see which player is taking off, who is crashing to earth and which name you'll need to know for the 2009-10 season, you must be an ESPN Insider.
To continue reading this article you must be an Insider
Insider
2009 NBA OFFSEASON BUZZ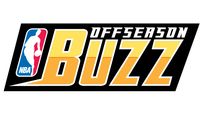 As the NBA offseason winds down and we gear up for the 2009-10 campaign, Insider taps into the insights of John Hollinger and Ric Bucher to examine who's rising, who's falling and who's worthy of extra attention on evey NBA roster.
Pacific Division
Northwest Division
Southwest Division
Atlantic Division
Central Division
Southeast Division
Note: For definitions of all of John Hollinger's advanced statistics, click here.

MOST SENT STORIES ON ESPN.COM