Commentary
NBA Offseason Buzz: Denver Nuggets
Originally Published:
August 31, 2009
By
John Hollinger & Ric Bucher
| ESPN Insider

Want to know who's heating up for a big season on the hardwood? Insider is tapping into John Hollinger's projected player efficiency ratings to see who's trending up and down across the NBA. Ric Bucher rounds out the report by examining a pivotal player you'll want to watch as the season approaches. The series continues with the Denver Nuggets.
There are seasons when a team rises up for one unexpected electric run, falls short of the ultimate prize and then spends the next few seasons futilely trying to live up to the expectation created. The Nuggets are poised to follow that arc, a step or two behind the New Orleans Hornets. Guard Arron Afflalo is a shrewd -- and cheaper -- replacement for Indy-bound defensive stopper Dahntay Jones, but the Nuggets' depth took a hit when swingman Linas Kleiza went to Europe. Overall, it's hard to trim payroll and convince your team you're searching for the missing piece to a title, but that's the psyche job coach George Karl has before him.
To see which player is taking off, who is crashing to earth and which name you'll need to know for the 2009-10 season, you must be an ESPN Insider.
To continue reading this article you must be an Insider
Insider
2009 NBA OFFSEASON BUZZ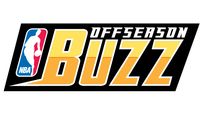 As the NBA offseason winds down and we gear up for the 2009-10 campaign, Insider taps into the insights of John Hollinger and Ric Bucher to examine who's rising, who's falling and who's worthy of extra attention on evey NBA roster.
Pacific Division
Northwest Division
Southwest Division
Atlantic Division
Central Division
Southeast Division
Note: For definitions of all of John Hollinger's advanced statistics, click here.

MOST SENT STORIES ON ESPN.COM