Commentary
NBA Offseason Buzz: L.A. Clippers
This year's top rookie will boost the performance of one of last season's fresh faces
Updated:
August 28, 2009, 2:34 PM ET
By
John Hollinger & Ric Bucher
| ESPN Insider

Want to know who's heating up for a big season on the hardwood? Insider is tapping into John Hollinger's projected player efficiency ratings to see who's trending up and down across the NBA. Ric Bucher rounds out the report by examining a pivotal player you'll want to watch as the season approaches. The series continues with the Los Angeles Clippers.
On paper, the Clippers look to be a playoff lock, what with a roster of talent that easily surpasses Houston, Utah and possibly even New Orleans. And yet only a fool would count on a postseason berth after they were the NBA's third-lowest scoring team and tied for the second-worst record last season. Granted, the injury bug hit early and thoroughly, but let's face it: Dysfunction was the No. 1 element that undermined the Clippers' season. As it always seems to do. Does adding No. 1 pick and solid citizen Blake Griffin, while jettisoning a feckless Zach Randolph, solve that? It's certainly a good start.
To see which player is taking off, who is crashing to earth and which name you'll need to know for the 2009-10 season, you must be an ESPN Insider.
To continue reading this article you must be an Insider
Insider
2009 NBA OFFSEASON BUZZ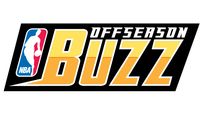 As the NBA offseason winds down and we gear up for the 2009-10 campaign, Insider taps into the insights of John Hollinger and Ric Bucher to examine who's rising, who's falling and who's worthy of extra attention on evey NBA roster.
Pacific Division
Northwest Division
Southwest Division
Atlantic Division
Central Division
Southeast Division
Note: For definitions of all of John Hollinger's advanced statistics, click here.

MOST SENT STORIES ON ESPN.COM