Commentary
NBA Offseason Buzz: Warriors
Healthy Ellis looks to get back on track, but an explosive forward might not get to shine
Updated:
August 26, 2009, 5:07 PM ET
By
John Hollinger & Ric Bucher
| ESPN Insider

Want to know who's heating up for a big season on the hardwood? Insider is tapping into John Hollinger's projected player efficiency ratings to see who's trending up and down across the NBA. Ric Bucher rounds out the report by examining a pivotal player you'll want to watch as the season approaches. The series continues with the Golden State Warriors.
Without the drama of last season, the Warriors would be an enticing dark horse choice to make the playoffs. Offensive talent galore plus Don Nelson equals 45 to 50 wins, easy. But it's hard to imagine Monta Ellis or Anthony Randolph forgetting their disputes with Nelson and/or team president Robert Rowell. Or the rest of the roster dismissing how Al Harrington and Jamal Crawford were handled once they fell out of favor. The Warriors no doubt will be entertaining, but most likely in an oh-no-not-again kind of way.
To see which player is taking off, who is crashing and which name you'll need to know for the 2009-10 season, you must be an ESPN Insider.
To continue reading this article you must be an Insider
Insider
2009 NBA OFFSEASON BUZZ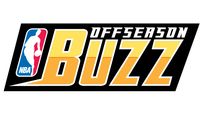 As the NBA offseason winds down and we gear up for the 2009-10 campaign, Insider taps into the insights of John Hollinger and Ric Bucher to examine who's rising, who's falling and who's worthy of extra attention on evey NBA roster.
Pacific Division
Northwest Division
Southwest Division
Atlantic Division
Central Division
Southeast Division
Note: For definitions of all of John Hollinger's advanced statistics, click here.


MOST SENT STORIES ON ESPN.COM