Commentary
NBA Offseason Buzz: Phoenix Suns
Dragic could step up after lackluster rookie season; Hill hits down slope
Updated:
August 25, 2009, 1:05 PM ET
By
John Hollinger & Ric Bucher
| ESPN Insider

Want to know who's heating up for a big season on the hardwood? Insider is tapping into John Hollinger's projected player efficiency ratings to see who's trending up and down across the NBA. Ric Bucher rounds out the report by examining a pivotal player you'll want to watch as the season approaches. The series continues with the Phoenix Suns.
The experiment of trying to make non-defensive players focus on defense is over, but that doesn't mean the Suns will be back to offensively terrorizing the league as they did a few years ago. This is clearly a team rebuilding on the fly with a tight budget -- good luck with that. The hope, presumably, is that the Steve Nash-Amare Stoudemire combo can carry a roster mostly made of post-prime, pre-prime or no-prime parts. Of course, their ability to make the most of Nash's whirling-dervish style is unknown.
To see which player is taking off, who is crashing to earth and which name you'll need to know for the 2009-10 season, you must be an ESPN Insider.
To continue reading this article you must be an Insider
Insider
2009 NBA OFFSEASON BUZZ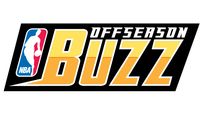 As the NBA offseason winds down and we gear up for the 2009-10 campaign, Insider taps into the insights of John Hollinger and Ric Bucher to examine who's rising, who's falling and who's worthy of extra attention on evey NBA roster.
Pacific Division
Northwest Division
Southwest Division
Atlantic Division
Central Division
Southeast Division
Note: For definitions of all of John Hollinger's advanced statistics, click here.

MOST SENT STORIES ON ESPN.COM