Top 10 all-around athletes in MMA
Who use their speed, strength and agility best to their advantage?
Updated:
February 28, 2013, 1:44 PM ET
By
Adam Hill
| ESPN Insider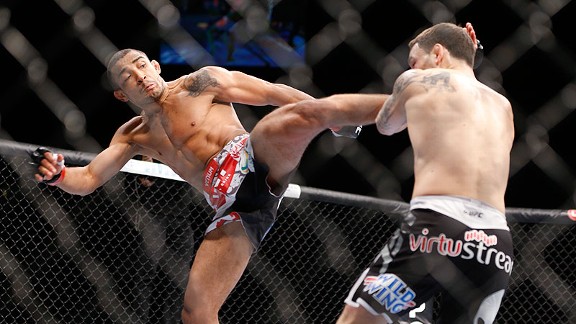 Ric Fogel for ESPNFeatherweight champion Jose Aldo was a talented soccer player before switching to MMA full-time.
Editor's note: Insider presents MMA10, a weekly top-10 poll of MMA fighters, trainers and coaches on a variety of topics. This week: Top 10 athletes.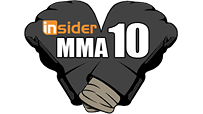 Each year, the NFL combine serves as a reminder of just how much fans and scouts alike drool over measurable marks of athletic ability. It's the one time of the year when 40-yard dash times and shuttle runs dominate the headlines. Such numbers aren't as important in the world of mixed martial arts, but the sport is full of athletes who would measure up just fine.
While this list isn't specifically about who runs the fastest or jumps the highest, we take a look at the best all-around athletes competing in mixed martial arts. Obviously, this is a wholly subjective endeavor. Some of these fighters made the list based on success in other sports, while others simply showcase their athleticism when they step into the cage.
Here's our ranking of the top 10 best all-around athletes competing in mixed martial arts today.
1. Jose Aldo | featherweight
Aldo
To read more of Adam Hill's ranking of the Top 10 all-around athletes in MMA , become an Insider today!
Insider
SPONSORED HEADLINES
MORE MMA HEADLINES
MOST SENT STORIES ON ESPN.COM
MMA Insider: Must reads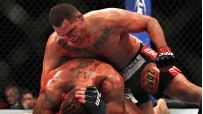 In case you missed them, here are some must reads articles from MMA Insider.
Who's Better?
Foley: Jose Aldo vs Ben Henderson Read
Foley: Jon Jones vs Cain Velasquez Read
Foley: Georges St-Pierre vs Anderson Silva Read
Top 10s
Bold MMA predictions Read
Fights that must happen Read
Challengers for Jon Jones Read
All-time champs Read
Fighters on UFC bubble Read
Pro athletes in MMA Read
Non-UFC fighters Read
Ex-Strikeforce fighters Read
MMA10
MMA10: All-Time Middleweights Read
MMA10: All-Time Light Heavyweights Read
MMA10: Overrated/Underrated fighters Read overrated or underrated
MMA10: All-Time Heavyweights Read
MMA10: Finishers Read
MMA10: Comeback fighters Read
MMA10: Top strikers Read
MMA10: Top wrestlers Read
Good reads
NFL? NBA? MMA?: Which non-MMA athletes might make good fighters? Read
Building the perfect fighter: T.R. Foley creates the ultimate 'Frankenfighter' who could beat Jon Jones. Read