MMA 25 Under 25 Rankings
Ranking the top 25 fighters in MMA below the age of 25
Originally Published:
January 31, 2013
By
TR Foley
| ESPN Insider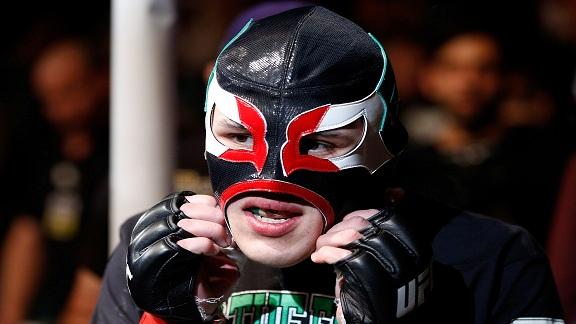 MMA Live Extra: Top 5 MMA Fighters Under Age 25
MMA Live ranks the top 5 fighters under the age of 25 in MMA.
MMA Live Extra: Top 5 MMA Fighters Under Age 25
Welcome to ESPN Insider's first annual look at the top 25 MMA fighters under the age of 25.
In traditional team sports, talent is cultivated from an early age and skills are refined through years of experience. However, unlike their counterparts in team sports, mixed martial artists typically first specialize in a single discipline, (e.g. jiu-jitsu, wrestling, judo) then expand on their talents after successful amateur or professional careers. Expertise takes time and to become proficient in other disciplines means that these athletes often go well past their 25th birthday to become true mixed martial artists.
However, as this list illustrates, there is an increasing number of fighters who've enjoyed multi-disciplinary training early on as amateurs and find themselves out in front of their counterparts in terms of performance, experience and marketability. Rory MacDonald, who tops our list, was reared in a multi-disciplinary environment and exemplifies this new trend within MMA.
Fighters were broken down into two categories: "Current" and "Future." Current is an accumulation of relevant statistics, notable achievements and anecdotal moments that justify their inclusion on the list. Future outlines the fighter's strengths and weaknesses, possible career arc and an assessment of their marketability. A fighter must be 24 years old on or after Feb. 4, 2013 to be eligible for the list. Decisions were weighted between an assessment of the fighter's past performances and his projections as a future star of MMA.
The reality of MMA is that it takes more than great skills to succeed in the cage. A future star has to be the perfect mixture of talent, hard work and an engaging self-promoter, with the chance to prove their mettle on MMA's biggest stage.
So let's get on with MMA's top 25 under the age of 25:
MMA Insider: Must reads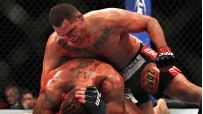 In case you missed them, here are some must reads articles from MMA Insider.
Who's Better?
Foley: Jose Aldo vs Ben Henderson Read
Foley: Jon Jones vs Cain Velasquez Read
Foley: Georges St-Pierre vs Anderson Silva Read
Top 10s
Bold MMA predictions Read
Fights that must happen Read
Challengers for Jon Jones Read
All-time champs Read
Fighters on UFC bubble Read
Pro athletes in MMA Read
Non-UFC fighters Read
Ex-Strikeforce fighters Read
MMA10
MMA10: All-Time Middleweights Read
MMA10: All-Time Light Heavyweights Read
MMA10: Overrated/Underrated fighters Read overrated or underrated
MMA10: All-Time Heavyweights Read
MMA10: Finishers Read
MMA10: Comeback fighters Read
MMA10: Top strikers Read
MMA10: Top wrestlers Read
Good reads
NFL? NBA? MMA?: Which non-MMA athletes might make good fighters? Read
Building the perfect fighter: T.R. Foley creates the ultimate 'Frankenfighter' who could beat Jon Jones. Read
MOST SENT STORIES ON ESPN.COM