MMA10: Top 10 strikers
Anderson Silva, Jose Aldo rank among MMA's most lethal strikers
Updated:
November 15, 2012, 1:02 PM ET
By
Adam Hill, T.R. Foley
| ESPN Insider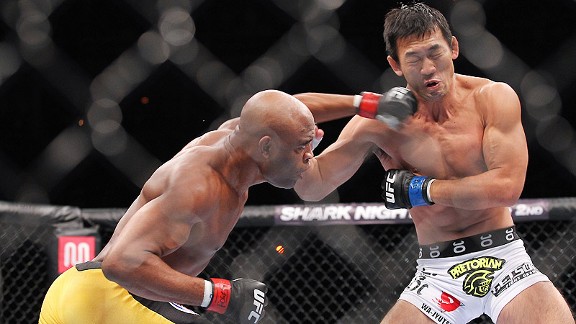 Ed Mulholland for ESPN.comAnderson Silva, a lethal striker, is the UFC's all-time leader in knockdowns.
Editor's note: Insider presents MMA10, a weekly top-10 poll of MMA fighters, trainers and coaches on a variety of topics. This week: Top 10 strikers.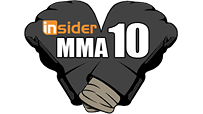 While wrestling and jiu-jitsu are the great equalizers in mixed martial arts, there is little question that fists and feet are what sell tickets and pay-per-views.
A look at the results of our poll of the best strikers in the sport shows strong stand-up skills may also be the key to winning titles. The top four spots are occupied by current UFC champions and seven of the top 10 have held UFC gold.
That makes sense. Every fight starts standing up and each of the top 10 fighters on this poll is more than capable of ending a fight at any moment with a wide array of strikes. Whether it be with punches, kicks, knees or elbows, these guys are all powerful and accurate with their assaults.
Here's our ranking of the top 10 mixed martial artists who possess the best striking skills.
To see the rest of the top 10 strikers in MMA, become an Insider today.
Insider
SPONSORED HEADLINES
MORE MMA HEADLINES
MOST SENT STORIES ON ESPN.COM
MMA Insider: Must reads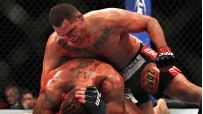 In case you missed them, here are some must reads articles from MMA Insider.
Who's Better?
Foley: Jose Aldo vs Ben Henderson Read
Foley: Jon Jones vs Cain Velasquez Read
Foley: Georges St-Pierre vs Anderson Silva Read
Top 10s
Bold MMA predictions Read
Fights that must happen Read
Challengers for Jon Jones Read
All-time champs Read
Fighters on UFC bubble Read
Pro athletes in MMA Read
Non-UFC fighters Read
Ex-Strikeforce fighters Read
MMA10
MMA10: All-Time Middleweights Read
MMA10: All-Time Light Heavyweights Read
MMA10: Overrated/Underrated fighters Read overrated or underrated
MMA10: All-Time Heavyweights Read
MMA10: Finishers Read
MMA10: Comeback fighters Read
MMA10: Top strikers Read
MMA10: Top wrestlers Read
Good reads
NFL? NBA? MMA?: Which non-MMA athletes might make good fighters? Read
Building the perfect fighter: T.R. Foley creates the ultimate 'Frankenfighter' who could beat Jon Jones. Read