Commentary
Playoff experience doesn't matter
When filling out lineups, manager should always choose talent over experience
Updated:
October 4, 2011, 1:36 PM ET
By
Dan Szymborski
| Baseball Think Factory
Last week, Tampa Bay Rays manager Joe Maddon made a surprising decision when he announced that rookie left-hander Matt Moore would start Game 1 of the ALDS against the Texas Rangers. Moore wasn't just a rookie but a rookie with one major league start under his belt who spent more than half the year with the Double-A Montgomery Biscuits. The decision worked out well, as Moore shut down the 96-win Rangers on their home turf for seven innings.
In this case, ability trumped experience, and the young player came through in the clutch. Conventional wisdom suggests that playoff experience is a valuable factor for the postseason. The question is, does this bit of conventional wisdom survive scrutiny, or is it merely urban legend?
To examine this, I started looking at the value of experience in the playoffs at the individual level using all playoff games since 1969. Why 1969? The start of the divisional era greatly increased the potential number of at-bats or innings pitched a player could collect in the postseason, making any pattern easier to find.
For an explanation of why playoff experience doesn't matter, become an ESPN Insider today.
ESPN The Magazine subscribers

Need more information?
Creator of ZiPS projection system
Founder of Baseball Think Factory
SPONSORED HEADLINES
MORE MLB HEADLINES
MOST SENT STORIES ON ESPN.COM
Insider MLB Content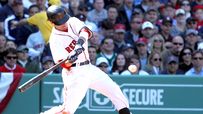 WEEK OF OCT. 30
Nov. 5:
Bowden: Grading the Jim Thome deal
Nov. 5:
Law: Thome, Phillies aren't a great fit
Nov. 4:
Bowden: Pricing the free agents
Nov. 3:
Law: Ranking top 50 MLB free agents
Nov. 2:
Jedlovec: Worst Gold Glove selections
Nov. 1:
Meyers: Buyer beware of C.J. Wilson
Oct. 31:
Cameron: Papi a fit in the Bronx
Oct. 30:
Perry: Finding free agency solutions
Oct. 30:
Szymborski: St. Louis without Pujols
WEEK OF OCT. 16
Oct. 28:
Law: Chapman still needs work
Oct. 26:
BP: Batter-pitcher data is overrated
Oct. 24:
FanGraphs: A blueprint for C.J. Wilson
Oct. 21:
Cameron: Cards should bench Berkman
Oct. 20:
BP: Why did Washington walk Punto?
Oct. 19:
Szymborski: Sims favor the Rangers
Oct. 18:
Bowden: Ranking all 50 WS players
Oct. 18:
Jedlovec: Previewing WS defenses
Oct. 17:
Perry: World Series hinges on relief
Oct. 16:
Szymborski: Milwaukee without Fielder
Oct. 16:
FanGraphs: Brewers' NLCS miscues
KISS 'EM GOODBYE
Oct. 30:
St. Louis Cardinals
Oct. 29:
Texas Rangers
Oct. 18:
Milwaukee Brewers
Oct. 17:
Detroit Tigers
Oct. 8:
Arizona Diamondbacks
Oct. 8:
Philadelphia Phillies
Oct. 7:
New York Yankees
Oct. 5:
Tampa Bay Rays
Sept. 29:
Atlanta Braves
Sept. 29:
Boston Red Sox
Sept. 27:
Los Angeles Angels
Sept. 26:
San Francisco Giants
Sept. 25:
Cleveland Indians
Sept. 24:
Chicago White Sox
Sept. 23:
Oakland A's
Sept. 22:
Los Angeles Dodgers
Sept. 21:
Colorado Rockies
Sept. 20:
Toronto Blue Jays
Sept. 19:
Cincinnati Reds
Sept. 18:
San Diego Padres
Sept. 17:
Pittsburgh Pirates
Sept. 16:
Kansas City Royals
Sept. 15:
Minnesota Twins
Sept. 14:
New York Mets
Sept. 13:
Washington Nationals
Sept. 12:
Seattle Mariners
Sept. 11:
Chicago Cubs
Sept. 10:
Baltimore Orioles
Sept. 9:
Florida Marlins
Sept. 8:
Houston Astros
ESSENTIAL LINKS