"It was nice to be on the inside"
The stats revolution opened doors for minds like Eric Van. Then reality set in.
Originally Published:
May 4, 2013
By
Peter Keating
| ESPN The Magazine
Eric Ogden for ESPNAs geeks go, Van was -- and is -- emblematic of the analytics revolution.
IN THE MIDDLE of the night six years ago, Eric Van smiled. As numbers cascaded down the spreadsheets on his computer, Van transformed and transposed columns, his dark eyes and shock of graying hair glowing in the phosphorescence of the screen. He laid one set of statistics across another like latticework, then stared at the results, which suddenly made so much sense. There, in the office nook of his apartment in Watertown, Mass., the waves of data crested to an inexorable conclusion.
Kevin Youkilis had a hot girlfriend.
See, Youkilis had holes in his record, but they weren't easy to isolate by looking at traditional splits. He hit horribly in day games, but only some: day games following night games at home. Something's keeping him up, thought Van, then working for the Red Sox baseball operations department. So he sent an email to the team suggesting that whatever Youkilis had going on romantically, the man needed better nights of sleep.
It turned out that Youkilis had started dating a woman named Enza Sambataro. (Sambataro had earlier made Boston headlines for dating Ben Affleck after Affleck broke up with Jennifer Lopez; she and Youkilis broke up in 2010.) It's not clear how the team conveyed Van's advice, but Youk thereafter adjusted: He hit .344 in day games in 2008, and the splits that Van detected never returned.
[+] Enlarge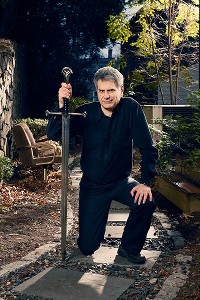 Eric Ogden for ESPNA fan of Tolkien and particle physics, Van knows his geekdom isn't for everyone.
This was Eric Van at his best: a stats savant of a consultant for the world champion, sabermetrics-friendly Red Sox, with not only the analytical chops to make obscure numbers sing but the narrative flair to name their tune. And it was supposed to be a harbinger for how the brave new world of baseball worked: smart teams hiring geeks without a background in MLB, or even in sports, who in turn would help GMs find hidden talent and develop heterodox strategies.
To read more about baseball's stats savants, you must be an ESPN Insider.
Insider
Peter Keating is a senior writer at ESPN The Magazine, where he covers investigative and statistical subjects. He started writing "The Biz," a column looking at sports business from the fan's point of view, in 1999. He also coordinates the Magazine's annual "Ultimate Standings" project, which ranks all pro franchises according to how much they give back to fans. His work on concussions in football has earned awards from the Deadline Club, the New York Press Club and the Center for the Study of Sport in Society.
ESPN The Magazine: May 13, 2013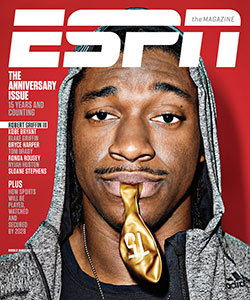 MOST SENT STORIES ON ESPN.COM