Commentary
And the winner is ...
The backers of Trout and Cabrera got it wrong, but WPA gets it right
Originally Published:
October 17, 2012
By
Peter Keating
| ESPN The Magazine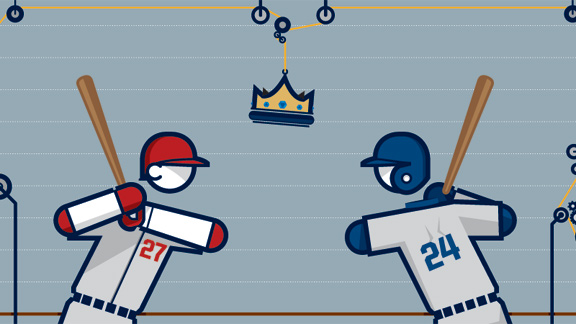 Illustration by Istvan BanyaiWPA reveals extraordinary performances beyond traditional metrics.
I'VE HAD JUST about enough of this sabermetric correctness pervading the debate about who should win the AL MVP. Miguel Cabrera won MLB's first Triple Crown in 45 years, but support for his candidacy has been called "Luddite," "a backlash against progress," "irresponsible" and a "mistake." New-breed statheads seem to think it's simply irrational that anyone other than Mike Trout could be most valuable.
Well, I hate to break it to my fellow professional geeks, but they are utterly wrong in how they're thinking about this argument. As a result, they've rushed to judgment in anointing Trout.
Many Trout backers are using a stat called Wins Above Replacement to capture the broad swath of the superstar rookie's talents. WAR is an ubermetric that measures how many wins a player contributed to his team compared with a replacement-level player, based on his value at the plate, on the bases and in the field. This season, Trout amassed, according to Baseball-Reference.com, a whopping 10.7 WAR -- one of the 50 highest marks in modern baseball history. Cabrera finished with 6.9 WAR.
To read more about WPA, you must be an ESPN Insider.
Insider
Peter Keating is a senior writer at ESPN The Magazine, where he covers investigative and statistical subjects. He started writing "The Biz," a column looking at sports business from the fan's point of view, in 1999. He also coordinates the Magazine's annual "Ultimate Standings" project, which ranks all pro franchises according to how much they give back to fans. His work on concussions in football has earned awards from the Deadline Club, the New York Press Club and the Center for the Study of Sport in Society.
ESPN The Magazine: October 29, 2012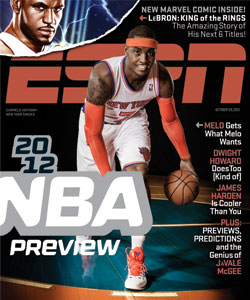 NBA PREVIEW

COLUMNS

MORE FROM THE NBA PREVIEW ISSUE

SPECIAL FEATURE

MOST SENT STORIES ON ESPN.COM