Commentary
Pushing the limits
Why do teams still believe in pitch counts?
Originally Published:
August 10, 2012
By
Peter Keating
| ESPN The Magazine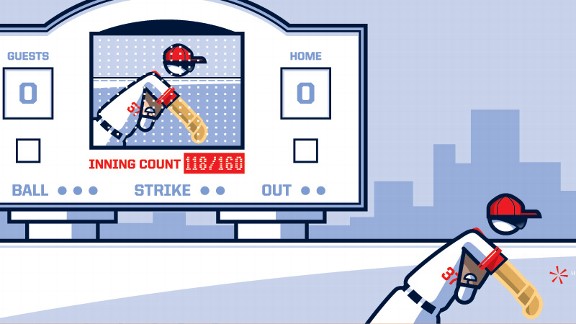 Illustration by DogoAre the Nationals doing the right thing limiting Stephen Strasburg's innings?
NATIONALS GM Mike Rizzo says he's going to shut down Stephen Strasburg completely once the 24-year-old ace reaches an innings limit, probably about 160 IP (Rizzo won't say exactly). The righthander is on pace to hit that cap around the third week in September, which means that to prevent their survivor of Tommy John surgery from suffering further injury, the Nats are risking their chances of winning a championship or even making the playoffs. That might have been a noble course of action on Rizzo's part, if not for one small issue: There's no evidence the arbitrary limitation will keep Strasburg healthy.
Injury rates in baseball have been climbing for more than 20 years. In fact, from 2007 to 2009, clubs sent more players to the DL than in any three-year stretch for which data is available. Pitchers account for about half of disabled-list reports and last season contributed to the nearly $500 million in teams' DL costs. This season, numerous star pitchers have been sidelined, from Michael Pineda to Roy Halladay to Colby Lewis.
To read more about the changes MLB teams need to make to understand why pitchers are being injured, you must be an ESPN Insider.
Insider
Peter Keating is a senior writer at ESPN The Magazine, where he covers investigative and statistical subjects. He started writing "The Biz," a column looking at sports business from the fan's point of view, in 1999. He also coordinates the Magazine's annual "Ultimate Standings" project, which ranks all pro franchises according to how much they give back to fans. His work on concussions in football has earned awards from the Deadline Club, the New York Press Club and the Center for the Study of Sport in Society.
ESPN The Magazine: August 20, 2012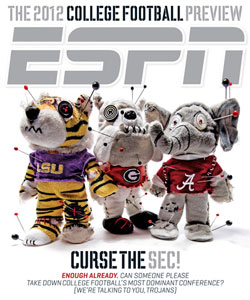 COLLEGE FOOOTBALL PREVIEW

COLUMNS

MORE FROM THE NCF PREVIEW ISSUE

MOST SENT STORIES ON ESPN.COM