The adjustment bureau
Who says you can't teach an old dog new tricks?
Updated:
June 19, 2012, 10:35 AM ET
By
Eddie Matz
| ESPN The Magazine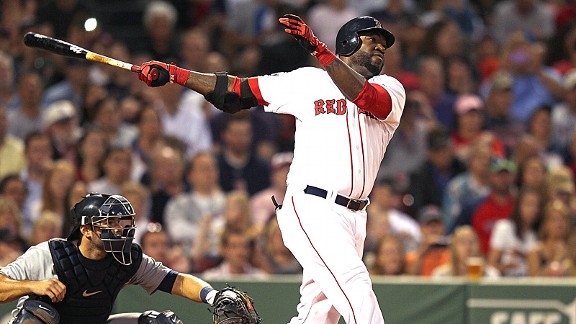 Jim Rogash/Getty ImagesDavid Ortiz is one aging hitter producing at a level beyond his years.
DAVID ORTIZ vs. Duane Below. One ball, two strikes. Below is on the mound for the Tigers during this May 29 game because he can get lefthanded hitters out. But not this time. This time, Ortiz goes yard, 388 feet over the Green Monster, because this is 2012, when 36 is the new 26, when three of the AL's top hitters -- Ortiz, Derek Jeter and Paul Konerko -- are crusty vets on the wrong side of 35. Their age-defying secret? Small adjustments, in both technique and approach.
To read the full story, and get a subscription to ESPN The Magazine, you must become an ESPN Insider.
Insider
ESPN The Magazine: June 25, 2012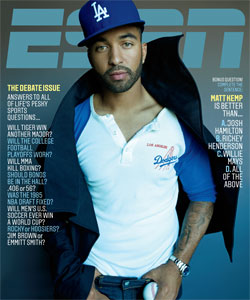 DEBATE ISSUE FEATURES

COLUMNS

MORE FROM THE DEBATE ISSUE

MOST SENT STORIES ON ESPN.COM