Commentary
Poor drafts doom Cubs, Mets in 2012
That goes for several other teams that have squandered top picks
Updated:
February 3, 2012, 2:13 PM ET
By
Matt Meyers
| ESPN Insider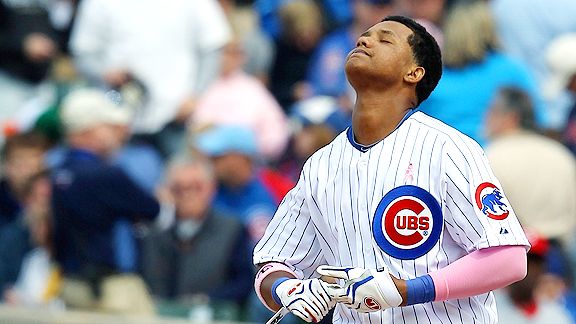 Jonathan Daniel/Getty ImagesStarlin Castro and the Cubs have little hope in 2012, mainly because of poor drafts over the years.
In some ways, the next few weeks are the best part of baseball season. Fans can fall back on the old "hope springs eternal" adage and attempt to envision scenarios in which their team wins it all. Pittsburgh Pirates fans can actually believe if Andrew McCutchen has a 30-30 season, Jameson Taillon reaches the majors quicker than expected and Joey Votto comes down with a bad case of mono, the Pirates could do it!
Of course, not every team really has a chance. And as Christina Kahrl pointed out Friday, there are a number of teams -- many of which we are used to seeing in October contention -- that are basically punting the 2012 season. They are, in no particular order, the Houston Astros, Oakland A's, New York Mets, Minnesota Twins, Seattle Mariners, Chicago Cubs and Chicago White Sox.
There are a variety of reasons why these clubs are in this predicament. For example, the Cubs, White Sox and Mets can blame bad contracts (and in New York's case, Bernie Madoff); the A's can blame an old stadium that doesn't generate revenue; and the Twins can blame lingering injuries to key players.
But there is one common thread that links all these teams: poor drafting. If you want to know why these teams are already playing out the string in 2012, start there.
To read how poor drafts have doomed several teams including the Cubs and Mets even before the 2012 season starts, sign up for ESPN Insider.
Insider
Offseason Buyer's Guide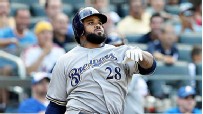 Prince Fielder headlines the 2011 free agent class, but who are the other players who could be changing teams this winter?
Rankings
Nov. 3:
Law: Top 50 free agents
|
Tracker
Nov. 4:
Bowden: Projected value rankings
Reaction
Jan. 25:
Bowden: How Detroit landed Prince
Jan. 24:
Law: Fielder helps now, not later
Jan. 14:
Bowden: Grading Yankees-M's deal
Jan. 13:
Law: Pineda-Montero deal a win-win
Jan. 11:
Law: Madson a steal for Reds
Jan. 6:
Law: Cubs win Cashner-Rizzo deal
Dec. 31:
Law: Quentin a mediocre fit in S.D
Buyer's Guide
Nov. 12:
Buyers Guide: Catchers
Nov. 11:
Buyers Guide: Relief Pitchers
Nov. 10:
Buyers Guide: Starting Pitchers
Nov. 9:
Buyers Guide: Third basemen
Nov. 8:
Buyers Guide: Outfielders
Nov. 7:
Buyers Guide: Middle infielders
Nov. 4:
Buyers Guide: First basemen/DH
Features
Feb. 9:
Perry: A case for the Nats
Feb. 7:
Szymborski: Ellsbury to fall off
Feb. 6:
Cameron: The cost of moving to third
Feb. 3:
Meyers: Poor drafts doom Cubs, Mets
Feb. 2:
Bowden: How to rebuild the Orioles
Feb. 1:
Goldstein: How good is Cespedes?
Jan. 30:
Szymborski: Projecting Angels, Tigers
History
•
Law: 2010 top 50 rankings
•
Law: 2009 top 50 rankings
•
Law: 2008 top 50 rankings
•
Law: 2007 top 50 rankings
•
Law: 2006 top 40 rankings

MOST SENT STORIES ON ESPN.COM