Commentary
Toronto should sign Prince Fielder
Signing Fielder could make the Blue Jays a playoff-contending team
Originally Published:
August 31, 2011
By
Matt Meyers
| ESPN Insider
Barring any unforeseen collapses, both the Boston Red Sox and New York Yankees will make the playoffs for the ninth time since 1995, aka the wild-card era. During that span there hasn't been a single occasion in which both teams missed the playoffs, nor has there been a year in which the Toronto Blue Jays have reached them.
As you probably know, life in the AL East isn't easy. And while the Tampa Bay Rays have proved it's not impossible to topple the Yankees or Sox, overcoming those teams' financial advantages is no walk in the park. However, thanks to some shrewd moves by general manager Alex Anthopoulos, the Jays are actually in good position to compete for a playoff spot in the next couple of years.
The Jays play in a large market and have some money to spend (unlike the Rays), which is why they don't need to just sit around and wait for their young, cheap talent to blossom. The Jays need to get aggressive in the free-agent market this offseason and make a major play for Albert Pujols or Prince Fielder. Don't believe me? Here are three reasons.
1. They have a need
To read more about why Matt Meyers says the Toronto Blue Jays must sign Prince Fielder, become an ESPN Insider today.
ESPN The Magazine subscribers

Need more information?
SPONSORED HEADLINES
MORE MLB HEADLINES
MOST SENT STORIES ON ESPN.COM
Insider MLB Content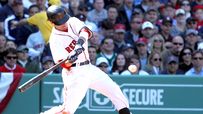 WEEK OF OCT. 30
Nov. 5:
Bowden: Grading the Jim Thome deal
Nov. 5:
Law: Thome, Phillies aren't a great fit
Nov. 4:
Bowden: Pricing the free agents
Nov. 3:
Law: Ranking top 50 MLB free agents
Nov. 2:
Jedlovec: Worst Gold Glove selections
Nov. 1:
Meyers: Buyer beware of C.J. Wilson
Oct. 31:
Cameron: Papi a fit in the Bronx
Oct. 30:
Perry: Finding free agency solutions
Oct. 30:
Szymborski: St. Louis without Pujols
WEEK OF OCT. 16
Oct. 28:
Law: Chapman still needs work
Oct. 26:
BP: Batter-pitcher data is overrated
Oct. 24:
FanGraphs: A blueprint for C.J. Wilson
Oct. 21:
Cameron: Cards should bench Berkman
Oct. 20:
BP: Why did Washington walk Punto?
Oct. 19:
Szymborski: Sims favor the Rangers
Oct. 18:
Bowden: Ranking all 50 WS players
Oct. 18:
Jedlovec: Previewing WS defenses
Oct. 17:
Perry: World Series hinges on relief
Oct. 16:
Szymborski: Milwaukee without Fielder
Oct. 16:
FanGraphs: Brewers' NLCS miscues
KISS 'EM GOODBYE
Oct. 30:
St. Louis Cardinals
Oct. 29:
Texas Rangers
Oct. 18:
Milwaukee Brewers
Oct. 17:
Detroit Tigers
Oct. 8:
Arizona Diamondbacks
Oct. 8:
Philadelphia Phillies
Oct. 7:
New York Yankees
Oct. 5:
Tampa Bay Rays
Sept. 29:
Atlanta Braves
Sept. 29:
Boston Red Sox
Sept. 27:
Los Angeles Angels
Sept. 26:
San Francisco Giants
Sept. 25:
Cleveland Indians
Sept. 24:
Chicago White Sox
Sept. 23:
Oakland A's
Sept. 22:
Los Angeles Dodgers
Sept. 21:
Colorado Rockies
Sept. 20:
Toronto Blue Jays
Sept. 19:
Cincinnati Reds
Sept. 18:
San Diego Padres
Sept. 17:
Pittsburgh Pirates
Sept. 16:
Kansas City Royals
Sept. 15:
Minnesota Twins
Sept. 14:
New York Mets
Sept. 13:
Washington Nationals
Sept. 12:
Seattle Mariners
Sept. 11:
Chicago Cubs
Sept. 10:
Baltimore Orioles
Sept. 9:
Florida Marlins
Sept. 8:
Houston Astros
ESSENTIAL LINKS