Commentary
Just how bad is Houston?
After trading their two best position players, Astros are gutted at big league level
Updated:
August 2, 2011, 1:53 PM ET
By
Dan Szymborski
| Baseball Think Factory
Six years ago, the Houston Astros reached their apogee, making the 2005 World Series. Despite getting swept by the White Sox, 2005 represented the most successful postseason for the Astros, a team that managed to win its first playoff series the year before. That postseason run turned out to be the last gasp of success for Houston's "Killer B's" (Jeff Bagwell, Craig Biggio and Lance Berkman), and as of this morning, the Astros are on pace for a 54-108 season. The Astros have never lost 100 games before, and to avoid it now, they need to go 27-26 the rest of the year, which looks unlikely, especially with Hunter Pence and Michael Bourn -- their two best position players -- traded just prior to the deadline.
Better times are ahead for Houston, but 2012 is going to be hard and painful. Houston, like Baltimore, delayed the inevitable task of rebuilding for so long that the process will be more difficult, and longer, than it would have been if the team had reacted earlier. So just how bleak will things be in Houston in 2012? To make an estimate, with the aid of the ZiPS projection system, I calculated some preliminary projections for Houston's under-contract players for 2012. It's hard to tell exactly how the roster configuration will end up given that Houston is unlikely to be super active in the free-agent market before the transition to possible new owner Jim Crane, but we can make a decent guess.
To read the ZiPS system's projection of the 2012 Houston Astros, you must be an ESPN Insider.
ESPN The Magazine subscribers

Need more information?
Creator of ZiPS projection system
Founder of Baseball Think Factory
SPONSORED HEADLINES
MORE MLB HEADLINES
MOST SENT STORIES ON ESPN.COM
Insider MLB Content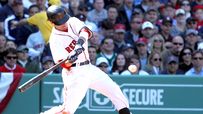 WEEK OF OCT. 30
Nov. 5:
Bowden: Grading the Jim Thome deal
Nov. 5:
Law: Thome, Phillies aren't a great fit
Nov. 4:
Bowden: Pricing the free agents
Nov. 3:
Law: Ranking top 50 MLB free agents
Nov. 2:
Jedlovec: Worst Gold Glove selections
Nov. 1:
Meyers: Buyer beware of C.J. Wilson
Oct. 31:
Cameron: Papi a fit in the Bronx
Oct. 30:
Perry: Finding free agency solutions
Oct. 30:
Szymborski: St. Louis without Pujols
WEEK OF OCT. 16
Oct. 28:
Law: Chapman still needs work
Oct. 26:
BP: Batter-pitcher data is overrated
Oct. 24:
FanGraphs: A blueprint for C.J. Wilson
Oct. 21:
Cameron: Cards should bench Berkman
Oct. 20:
BP: Why did Washington walk Punto?
Oct. 19:
Szymborski: Sims favor the Rangers
Oct. 18:
Bowden: Ranking all 50 WS players
Oct. 18:
Jedlovec: Previewing WS defenses
Oct. 17:
Perry: World Series hinges on relief
Oct. 16:
Szymborski: Milwaukee without Fielder
Oct. 16:
FanGraphs: Brewers' NLCS miscues
KISS 'EM GOODBYE
Oct. 30:
St. Louis Cardinals
Oct. 29:
Texas Rangers
Oct. 18:
Milwaukee Brewers
Oct. 17:
Detroit Tigers
Oct. 8:
Arizona Diamondbacks
Oct. 8:
Philadelphia Phillies
Oct. 7:
New York Yankees
Oct. 5:
Tampa Bay Rays
Sept. 29:
Atlanta Braves
Sept. 29:
Boston Red Sox
Sept. 27:
Los Angeles Angels
Sept. 26:
San Francisco Giants
Sept. 25:
Cleveland Indians
Sept. 24:
Chicago White Sox
Sept. 23:
Oakland A's
Sept. 22:
Los Angeles Dodgers
Sept. 21:
Colorado Rockies
Sept. 20:
Toronto Blue Jays
Sept. 19:
Cincinnati Reds
Sept. 18:
San Diego Padres
Sept. 17:
Pittsburgh Pirates
Sept. 16:
Kansas City Royals
Sept. 15:
Minnesota Twins
Sept. 14:
New York Mets
Sept. 13:
Washington Nationals
Sept. 12:
Seattle Mariners
Sept. 11:
Chicago Cubs
Sept. 10:
Baltimore Orioles
Sept. 9:
Florida Marlins
Sept. 8:
Houston Astros
ESSENTIAL LINKS