Andrus, Cardinals a perfect match
Cardinals need a shortstop, and Rangers have one too many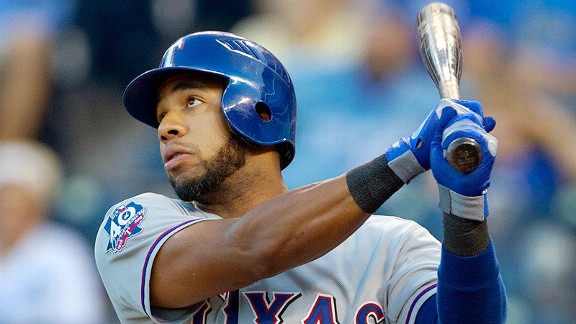 AP Photo/Orlin WagnerAn Elvis Andrus-to-St. Louis trade makes perfect sense for all parties involved.
Just three weeks from the start of the 2013 season, the St. Louis Cardinals learned that they would spend it without the services of their incumbent starting shortstop, Rafael Furcal, who is having Tommy John surgery. The guaranteed loss of Furcal, increasingly injury-prone since he entered his 30s, makes shoring up of the position more a necessity for the Cards rather than simply a prudent Plan B. Elvis Andrus' name has come up in conversations for six months and thanks to the new situation, it's time for St. Louis to turn those efforts into a reality.
With Furcal already under contract for 2013 at $7 million, the Cardinals had a decent argument for not making an upgrade at shortstop. Furcal certainly is well into the decline phase of his career, but he looked to be a suitable stand-in at shortstop for 2013. Now that we know that won't happen, having Pete Kozma and Ronny Cedeno on the roster isn't quite as exciting.
To see why Andrus to St. Louis makes perect sense -- and get access to all of Insider's MLB content -- sign up today.
Insider
Creator of ZiPS projection system
Founder of Baseball Think Factory
SPRING 2013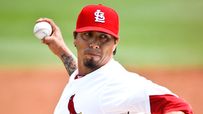 SPRING TRAINING
BBTN 500
WORLD BASEBALL CLASSIC
OTHER LINKS

MOST SENT STORIES ON ESPN.COM