Defining success for also-rans
A look at what non-competitive teams have to play for this season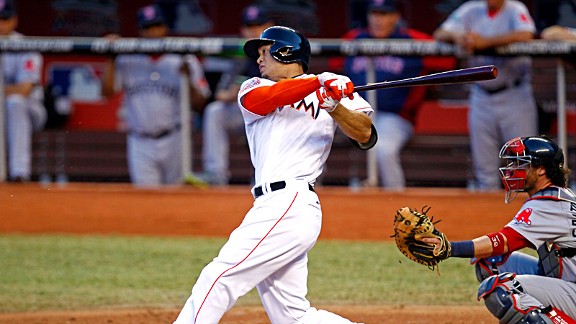 Sarah Glenn/Getty ImagesGiancarlo Stanton has been adandoned in Miami, but the Marlins can still make progress.
Commissioner Bud Selig is fond of saying that under his watch, revenue sharing and the addition of two wild cards have allowed more teams than ever to begin the season with at least some hope of reaching the postseason. Perhaps that's true, but realistically it doesn't apply to everyone. In five of the six divisions, there's at least one team with almost no chance for glory in 2013.
Even if there's little likelihood of success between the lines, these teams can -- must, really -- identify ways to make 2013 a successful season, rather than just marking time as endless games go by. These teams can learn more about what they have, what they don't and what they need to do to get back into contention.
For these clubs, success this season will be defined in ways other than victories.
---

Miami Marlins

Attempt to win back some sort of public goodwill by proving that the latest fire sale brought back the core of the next good Marlins team.
To read more about how basement-bound MLB teams can define success this season, and to get complete access to all of Insider's MLB coverage, sign up today.
Insider
Writer for FanGraphs
Co-founder of Dodgers Digest
2013 SEASON PREVIEW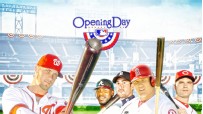 SCHEDULE
Monday, March 25

Bowden: Harper vs. Trout -- who's better?
Schilling: Sizing up Trout and Harper

Tuesday, March 26

Szymborski: Projecting AL standings
Rising Stars profiles: Tyler Skaggs (Crasnick); Jarrod Parker (Kahrl)

Wednesday, March 27

Division capsules: AL Central; NL Central
Szymborski: Projecting NL standings
BBTN: AL Central NL Central
Rising Stars profiles: Salvador Perez and Trevor Rosenthal (Crasnick)
Bowden: Six who impressed this spring

Thursday, March 28

Rising Stars profiles: Andrelton Simmons (Stark); Manny Machado (Kurkjian)
Spratt: Defense could hurt Blue Jays

Friday, March 29

Law: Predicting division winners, awards
Photo gallery: All-MLB preseason team
Szymborski: Best player prop bets

Saturday, March 30

Photo gallery: Milestones to watch in 2013
Bowden: 10 bold predictions for 2013

MOST SENT STORIES ON ESPN.COM