Make-or-break contract years
The course of these five players' careers will be determined this season
Updated:
March 25, 2013, 11:05 AM ET
By
Ben Lindbergh
| ESPN Insider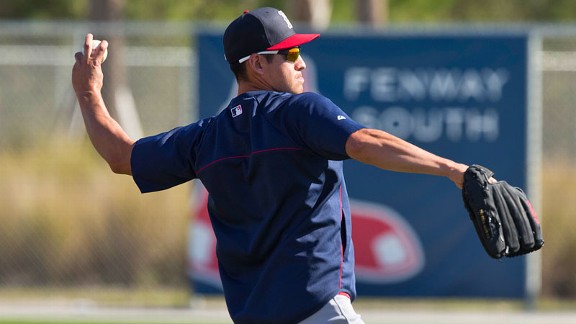 Matthew J. Lee/The Boston Globe via Getty ImagesJacoby Ellsbury needs to regain his 2011 form if he wants a major payday next winter.
Before last season, no one would have predicted that fragile Chicago White Sox starter Jake Peavy would earn a bigger contract at the end of the year than Los Angeles Angels workhorse Dan Haren.
Peavy, entering his age-31 season, was coming off three injury-plagued and ineffective seasons in which he'd thrown a combined 320 1/3 innings. Haren, also entering his age-31 season, was coming off his seventh consecutive 200-plus-inning campaign, having led the AL in starts and strikeout-to-walk ratio and finished seventh in Cy Young voting the season before.
But 2012 proved pivotal in determining the size of the contract that each impending free agent could command. Peavy picked the perfect time to find his form, avoiding the DL, topping 200 innings and making the All-Star team for the first time since 2007. Haren had back problems and saw his sinker lose speed and his stats decline across the board. As a reward for his resurgence, Peavy got a two-year, $29 million extension from the Sox, while Haren had to settle for a one-year deal with the Nats at a slightly lower annual value.
Performance in a player's walk year isn't everything, but it's the last thing potential suitors see, and thus the freshest in their minds. No player wants to make a negative impression right before the bidding begins. The following five players entering the final year of their contracts in 2013 are balanced on the border between "about to be rich" and "about to be richer." If they can turn in strong seasons, they'll command big-time contracts, but any missteps could cost them some serious cash.
---
For a full breakdown of players entering their make-or-break contract years, become an Insider today.
Insider
Ben Lindbergh is the editor-in-chief of Baseball Prospectus. He has interned for multiple MLB teams and is a member of the BBWAA.
TOP 500 MLB PLAYERS OF 2013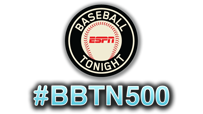 TEAM-BY-TEAM RANKINGS
Check out where players ranked on each team:
LOOKING BACK
ESPN 500: 2012
Albert Pujols left St. Louis for Anaheim and was voted the game's No. 1 player.

MOST SENT STORIES ON ESPN.COM