Commentary
Shedding the "4-A" label
Wily Mo Pena is one of many minor league vets who could help a big league club
Updated:
June 24, 2011, 12:19 PM ET
By
Dave Cameron
| FanGraphs
This week, Wily Mo Pena's long and winding career path took another turn when he was summoned from Triple-A Reno back to the major leagues. After watching him destroy the Pacific Coast League (.363/.439/.726) for two months, the Arizona Diamondbacks decided that he could help them provide some power off the bench and occasionally play a little outfield. Pena made the club look good by promptly homering in his first game back.
While this isn't the role that was projected for Pena when he bashed 26 home runs for the Cincinnati Reds at age 22, the reality is that Pena can help a major league team, and is an example of the kind of player that a lot of teams could actually use in this era of low-scoring baseball games.
Despite his obvious flaws (he still strikes out a lot and is a brutal defensive player), Pena is a better player now than he was earlier in his career. He's actually willing to take a walk once in a while and he's reduced his epic strikeout totals to merely being above average. However, he's been tagged with the dreaded "4-A player" label, and so he has had to settle for bouncing from minor league to minor league. His offensive outburst in Reno was finally too absurd to overlook, however, and Arizona was willing to give him another shot in the big leagues, albeit in a reserve role.
Unfortunately for Pena, he signed with a team that doesn't really need regular help in the outfield. With Justin Upton, Chris Young and Gerardo Parra all performing well, Pena is going to be a glorified pinch hitter in Arizona. There are several other teams where he could easily slide in as a starting outfielder. Let's take a look at a few clubs on which Pena would be an upgrade, as well as some other "4-A" players who deserve a shot.
For a full list of teams that can use Wily Mo Pena, as well as the names of other "4-A" players who deserve a chance, become an ESPN Insider.
ESPN The Magazine subscribers

Need more information?
Managing editor of FanGraphs
Founder of U.S.S. Mariner
Also contributes to Wall Street Journal
SPONSORED HEADLINES
MORE MLB HEADLINES
MOST SENT STORIES ON ESPN.COM
Insider MLB Content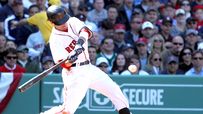 WEEK OF OCT. 30
Nov. 5:
Bowden: Grading the Jim Thome deal
Nov. 5:
Law: Thome, Phillies aren't a great fit
Nov. 4:
Bowden: Pricing the free agents
Nov. 3:
Law: Ranking top 50 MLB free agents
Nov. 2:
Jedlovec: Worst Gold Glove selections
Nov. 1:
Meyers: Buyer beware of C.J. Wilson
Oct. 31:
Cameron: Papi a fit in the Bronx
Oct. 30:
Perry: Finding free agency solutions
Oct. 30:
Szymborski: St. Louis without Pujols
WEEK OF OCT. 16
Oct. 28:
Law: Chapman still needs work
Oct. 26:
BP: Batter-pitcher data is overrated
Oct. 24:
FanGraphs: A blueprint for C.J. Wilson
Oct. 21:
Cameron: Cards should bench Berkman
Oct. 20:
BP: Why did Washington walk Punto?
Oct. 19:
Szymborski: Sims favor the Rangers
Oct. 18:
Bowden: Ranking all 50 WS players
Oct. 18:
Jedlovec: Previewing WS defenses
Oct. 17:
Perry: World Series hinges on relief
Oct. 16:
Szymborski: Milwaukee without Fielder
Oct. 16:
FanGraphs: Brewers' NLCS miscues
KISS 'EM GOODBYE
Oct. 30:
St. Louis Cardinals
Oct. 29:
Texas Rangers
Oct. 18:
Milwaukee Brewers
Oct. 17:
Detroit Tigers
Oct. 8:
Arizona Diamondbacks
Oct. 8:
Philadelphia Phillies
Oct. 7:
New York Yankees
Oct. 5:
Tampa Bay Rays
Sept. 29:
Atlanta Braves
Sept. 29:
Boston Red Sox
Sept. 27:
Los Angeles Angels
Sept. 26:
San Francisco Giants
Sept. 25:
Cleveland Indians
Sept. 24:
Chicago White Sox
Sept. 23:
Oakland A's
Sept. 22:
Los Angeles Dodgers
Sept. 21:
Colorado Rockies
Sept. 20:
Toronto Blue Jays
Sept. 19:
Cincinnati Reds
Sept. 18:
San Diego Padres
Sept. 17:
Pittsburgh Pirates
Sept. 16:
Kansas City Royals
Sept. 15:
Minnesota Twins
Sept. 14:
New York Mets
Sept. 13:
Washington Nationals
Sept. 12:
Seattle Mariners
Sept. 11:
Chicago Cubs
Sept. 10:
Baltimore Orioles
Sept. 9:
Florida Marlins
Sept. 8:
Houston Astros
ESSENTIAL LINKS