Commentary
Could Super Two slow Mike Trout?
Angels' phenom one of top prospects affected by arbitration rules
Updated:
June 14, 2011, 12:21 PM ET
By
Kevin Goldstein
| Baseball Prospectus
It's "Super Two" time around baseball, and that means it's also time to debate the merits of the current service time system. Teams manage the Super Two rules in different ways, with each having its merits.
The San Francisco Giants won the World Series last year, but they also barely slid into the playoffs during the last weekend of the season. Catcher Buster Posey was ready for the big leagues on Opening Day, but the desire to save a few million down the road nearly cost the team a playoff spot. Meanwhile, the Braves threw caution to the wind with Jason Heyward, and he played a key role in several April victories, leading one to the conclusion that if the Braves had waited, they would have been sitting at home in October. Still, Heyward is going to get expensive one year earlier, so was it worth it?
Players and teams alike aren't especially fond of the system. It keeps players in the minors when they should be in the big leagues, and it forces teams to make financial decisions to the detriment of the win-loss record. The problem is finding a solution.
"Absolutely, the Super Two should go because it hurts both the clubs and the players," said one National League executive. "Beyond the Buster Posey example, another predicament is that speculation and distrust spreads between clubs and players. Teams are accused of holding players down, and it isn't good for the game or its fans when the future is being held back by the perceived savings of a few million dollars three years down the line."
The problem is, nobody really has a good solution for the problem. "I think it's unlikely that we'll have a solution in the next collective bargaining agreement," another NL front office employee said. "For every player that a team supposedly holds back, there are 15 or more that jump into a new service class because they do get Super Two status. It's a matter of millions of dollars for those players and I can't see the union wanting to do something about that."
"The problem with getting rid of the Super Twos is that you aren't changing anything, you are just moving the deadline," added another NL exec. "Instead of waiting until early or mid-June, teams will be making the same decisions in April to keep guys from getting three years of service time. It will always be a problem."
One way or another, there will be a service-time factor to arbitration and free agency in the next agreement between the union and the players. Assuming that the same rules are in place, here are five prospects who could see their debuts delayed to avoid Super Two status.
From Anaheim to Arizona to Tampa, top prospects are waiting. To see who they are, you must be an ESPN Insider.
ESPN The Magazine subscribers

Need more information?
SPONSORED HEADLINES
MORE MLB HEADLINES
MOST SENT STORIES ON ESPN.COM
Insider MLB Content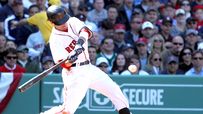 WEEK OF OCT. 30
Nov. 5:
Bowden: Grading the Jim Thome deal
Nov. 5:
Law: Thome, Phillies aren't a great fit
Nov. 4:
Bowden: Pricing the free agents
Nov. 3:
Law: Ranking top 50 MLB free agents
Nov. 2:
Jedlovec: Worst Gold Glove selections
Nov. 1:
Meyers: Buyer beware of C.J. Wilson
Oct. 31:
Cameron: Papi a fit in the Bronx
Oct. 30:
Perry: Finding free agency solutions
Oct. 30:
Szymborski: St. Louis without Pujols
WEEK OF OCT. 16
Oct. 28:
Law: Chapman still needs work
Oct. 26:
BP: Batter-pitcher data is overrated
Oct. 24:
FanGraphs: A blueprint for C.J. Wilson
Oct. 21:
Cameron: Cards should bench Berkman
Oct. 20:
BP: Why did Washington walk Punto?
Oct. 19:
Szymborski: Sims favor the Rangers
Oct. 18:
Bowden: Ranking all 50 WS players
Oct. 18:
Jedlovec: Previewing WS defenses
Oct. 17:
Perry: World Series hinges on relief
Oct. 16:
Szymborski: Milwaukee without Fielder
Oct. 16:
FanGraphs: Brewers' NLCS miscues
KISS 'EM GOODBYE
Oct. 30:
St. Louis Cardinals
Oct. 29:
Texas Rangers
Oct. 18:
Milwaukee Brewers
Oct. 17:
Detroit Tigers
Oct. 8:
Arizona Diamondbacks
Oct. 8:
Philadelphia Phillies
Oct. 7:
New York Yankees
Oct. 5:
Tampa Bay Rays
Sept. 29:
Atlanta Braves
Sept. 29:
Boston Red Sox
Sept. 27:
Los Angeles Angels
Sept. 26:
San Francisco Giants
Sept. 25:
Cleveland Indians
Sept. 24:
Chicago White Sox
Sept. 23:
Oakland A's
Sept. 22:
Los Angeles Dodgers
Sept. 21:
Colorado Rockies
Sept. 20:
Toronto Blue Jays
Sept. 19:
Cincinnati Reds
Sept. 18:
San Diego Padres
Sept. 17:
Pittsburgh Pirates
Sept. 16:
Kansas City Royals
Sept. 15:
Minnesota Twins
Sept. 14:
New York Mets
Sept. 13:
Washington Nationals
Sept. 12:
Seattle Mariners
Sept. 11:
Chicago Cubs
Sept. 10:
Baltimore Orioles
Sept. 9:
Florida Marlins
Sept. 8:
Houston Astros
ESSENTIAL LINKS