Commentary
The truth is out there
Zack Greinke's trade to the Brewers says a lot about the culture of baseball news
Updated:
February 23, 2011, 4:04 PM ET
By
Buster Olney
| ESPN The Magazine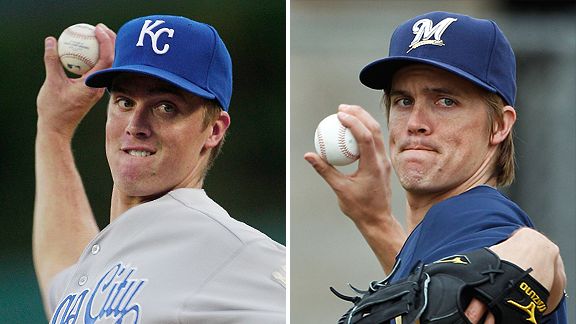 AP Photo/Morry GashThe reporting of Greinke's trade to Milwaukee is a primer on the culture of misinformation.
Want the recipe for baseball's best piece of fiction this winter? Start with a Cy Young winner on the trading block, which will get any baseball writer salivating. Add some geek meat -- the kind of flashy numbers that make stats analysts gawk at their screens and draw comparisons to Greg Maddux. Then throw in a dollop of hope about how one special pitcher might carry a team into October.
Now stir the mix with the 21st-century rumor machine, which careers and veers and ricochets, often out of control, fueled by tweets, Facebook links and blogs. General managers and agents abhor this culture of misinformation, but they can't avoid it and can't dismiss it because they know rival execs and fans are attuned to the talk. What's real and what's not? It doesn't matter anymore.
All the rumor-mill ingredients came together this off-season when the Royals decided to trade Zack Greinke, a 27-year-old righ-thander who commands a fastball the way Mark Zuckerberg works a laptop. The fiction of it all was that in an off-season with little quality starting pitching available, a line of execs was waiting outside the winter meetings suite of Royals GM Dayton Moore, ready to offer oodles of prospects.
By the time Greinke was traded, on Dec. 18, half the teams in MLB had been linked to him. There may have been a nugget of truth behind many of the reports, but to separate fact from fiction it's imperative to dig beyond the headlines.
To continue reading this article you must be an Insider
Insider
Senior Writer, ESPN The Magazine
Senior writer ESPN Magazine/ESPN.com
Analyst/reporter ESPN television
Author of "The Last Night of the Yankee Dynasty"
SPONSORED HEADLINES
MORE MLB HEADLINES
MOST SENT STORIES ON ESPN.COM
ESPN The Magazine: March 7, 2011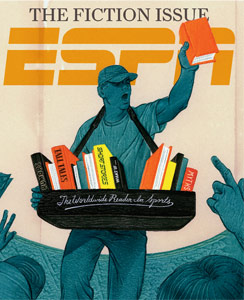 Check out ESPN The Magazine's March 7, 2011 issue below.
Fiction
Features