Commentary
Let's make a deal ... eventually
Wanna make a trade? How much time do you have?
Originally Published:
July 28, 2010
By
Buster Olney
| ESPN The Magazine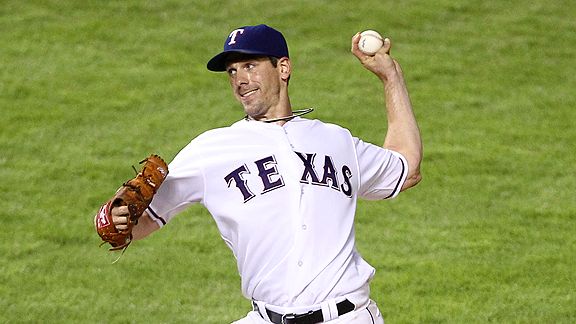 Getty ImagesThe Yankees thought they had Cliff Lee -- until the Rangers stepped in with a better offer.
The following story appears in the Aug. 9 issue of ESPN The Magazine.
After the bartering was finally over and GM Jon Daniels had acquired the most significant difference-maker on the 2010 trade market, he couldn't even recall the exact moment he realized Cliff Lee was going to be a Texas Ranger.
He remembers there were others in the room -- club president Nolan Ryan, for one, who waited as Daniels finished his series of conversations with Mariners GM Jack Zduriencik. He recalls exchanging the phone numbers of the players involved, so the appropriate calls of welcome could be made. He can still feel the excitement in the clubhouse when he spread the good news afterward. And he's pretty sure the deal was completed at about 4 p.m. ET (although he wouldn't bet Lee's next start on that).
But the actual words that pushed the trade talks across the finish line? Those are forever lost to the fog of trade war. "At some point," Daniels says, "we just moved from talking about it to the formalities of finishing it."
His experience is not unique. Making trades in the major leagues is nothing like making them in your fantasy league. Rather, the process plays out like an arduous mating ritual, with posturing and positioning, day after day and week after week. "I don't think most fans realize how hard it is to make a trade," says former Padres GM Kevin Towers, now a scout for the Yankees. "They envision a quick exchange of names, then each team settles on a player who fills a need and it's over. It's a lot more complicated than that."
For the full look at how trades really happen, you need to be an ESPN Insider.
Insider
Senior Writer, ESPN The Magazine
Senior writer ESPN Magazine/ESPN.com
Analyst/reporter ESPN television
Author of "The Last Night of the Yankee Dynasty"
ESPN The Magazine: August 09, 2010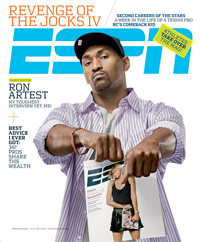 Check out the content from ESPN The Magazine's August 09, 2010 issue below.
Features
Videos

MOST SENT STORIES ON ESPN.COM