Commentary
The Insider: Giving it away
Here's a pitching tip: A flinch can tell a hitter what's coming next
Originally Published:
June 8, 2010
By
Buster Olney
| ESPN The Magazine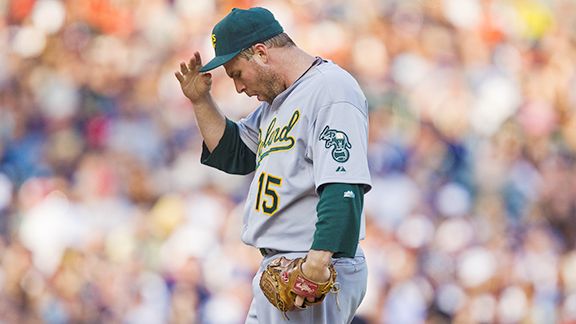 Tony Ding/Icon SMILife was frustrating for Sheets earlier this year, until he stopped giving away his pitches.
This article appears in the June 14 issue of ESPN The Magazine.
Ben Sheets' curveball is widely regarded as one of the best in baseball, a pitch that fools hitters more often than not. So the A's were initially perplexed back on May 2 when the Blue Jays swung repeatedly and aggressively at Sheets' out-pitch, attacking the ball like a pinata. Toronto mashed three extra-base hits against the curve that day, racking up nine runs in 3 1/3 innings against Sheets. And while any pitcher can have a bad outing, it was the Jays' approach at the plate that made the A's coaches suspicious. It was almost as if the hitters knew what was coming.
Another piece of information contributed to the Athletics' suspicions. Toronto manager Cito Gaston is known as one of baseball's best at recognizing when a pitcher is tipping his pitches. Players say that Gaston can detect the most subtle tells, like a great poker player reading a bluff from a minor twitch. So it wasn't a huge leap to think Gaston had noticed that Sheets was doing something every time he threw his curveball.
To find out what Sheets was doing wrong, how other pitchers from Randy Johnson to Andy Pettitte have dealt with pitch-tipping and who some of the best guys in the game are at reading pitchers, you must be an ESPN Insider.
Insider
Senior Writer, ESPN The Magazine
Senior writer ESPN Magazine/ESPN.com
Analyst/reporter ESPN television
Author of "The Last Night of the Yankee Dynasty"
ESPN The Magazine's World Cup preview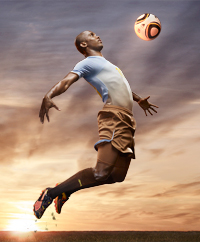 Check out all the content from ESPN The Magazine's June 14, 2010, issue (The World Cup preview). Where noted, the content is for ESPN Insiders.
Editorial Content
Videos

MOST SENT STORIES ON ESPN.COM